The next, 2017 Suzuki Swift Sport, set to be revealed before the end of the year, won't just be a solid successor to the current car. It could be a game-changer, if speculation is to be believed.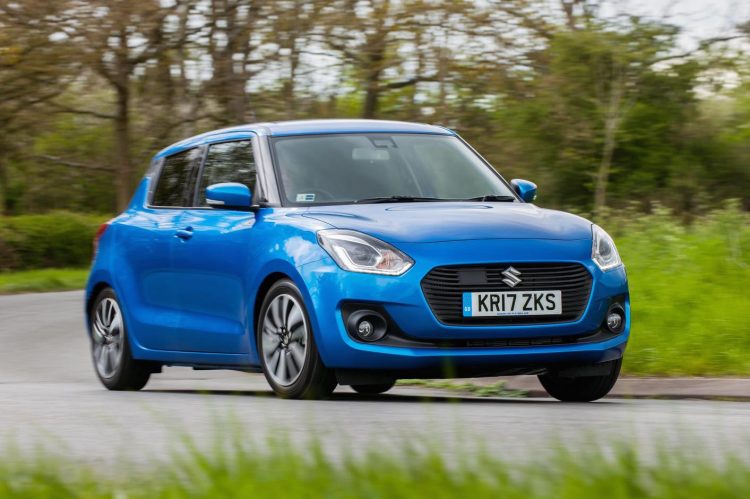 The third-generation Swift's significantly stronger and lighter (by up to 130kg) new structure will serve as a very sound basis for the sports version. We already know the new Swift in flagship form (before Sport) will come with a 1.0-litre turbo three-cylinder Boostjet unit producing around 82kW and 260Nm (same as Baleno GLX), as featured in European models (as pictured). But specifics on the top Sport version are yet to be officially confirmed. However, we've heard some rumours floating around lately, potentially providing some clues as to what will sit in the engine compartment.
The outgoing Swift Sport is powered by a 1.6-litre, 100kW naturally aspirated engine and is considered quite tepid against the likes of Fiesta ST and Polo GTI, despite being in their price range. The next Sport is expected to be a significant leap forward and possibly ahead of those cars, with our sources suggesting it will have a superior power-to-weight ratio than even the Golf GTI's 7.8kg/kW figure.
While it was widely believed the Swift Sport would get the 1.4-litre Boosterjet from the latest S-Cross and Vitara Turbo, its 104kW output would not be sufficient to achieve that power-to-weight figure. According to overseas specs, the Swift weighs just 850-900kg, depending on variant. This is an incredibly low weight, but it means the Sport will need around 120kW to line up against the German benchmark.
Rumours of 'a different type of induction' have us salivating too, as this potentially suggests a bespoke engine altogether, or something with a supercharger or electronic turbine, or even hybrid assistance like some of the Swift variants available in Japan. We will have to wait for official confirmation about this.
This all looking very good though and could result in the most exciting Suzuki since the 1990s Swift GTI – a true giant killer. Stay tuned for more.
Note: New Suzuki Swift SZ5 UK-spec shown