BMW has revised the 3 Series lineup in Australia, with new prices, reduced option prices, and updated in-car technology. The updated model also sees the introduction of launch control.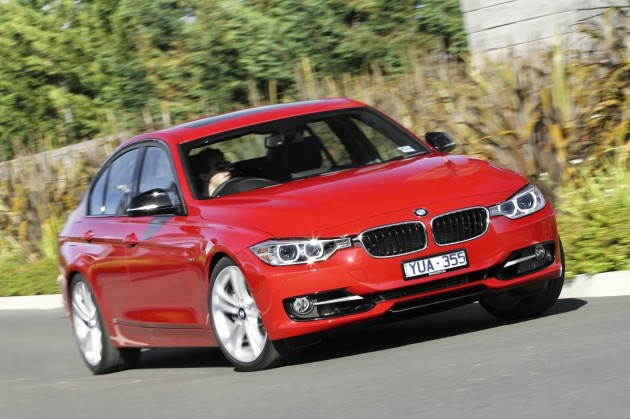 Starting with the in-car stuff. Models equipped with the 'Professional Navigation' grade interface, the iDrive system now comes with a touch-controller like what was launched with the new 5 Series.
Satellite navigation is now standard on all variants, from the entry level 316i through to the 320i. It features the 'Business' interface with a 6.5-inch screen. 'Professional' navigation is standard on the 328i and up, and comes with an 8.8-inch screen.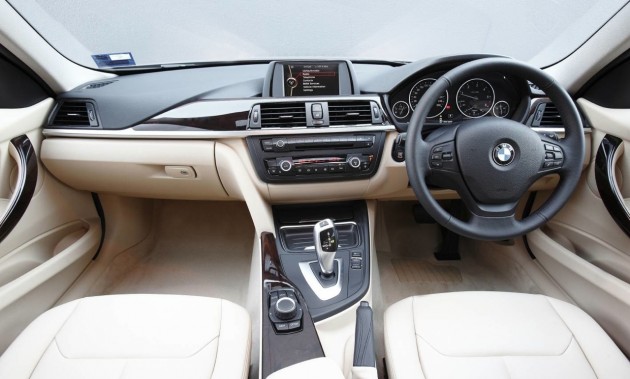 All models that feature the eight-speed automatic transmission (pretty much every model) now enjoy a new launch control system for maximum acceleration. The system works in unison with the traction control and on-board sensors to optimise a clean getaway.
Other changes include some price reductions for optional features, such as active cruise control (not available on 316i and 318d) which is now $384 cheaper, head-up display is now up to $300 cheaper (depending on the variant), and the HiFi harman/kardon stereo option is now $460 cheaper.
Finally, the M Sport package is now $1000 cheaper for the 328i and $500 cheaper for the 335i and ActiveHybrid 3. All variants optioned in a 'Line' – Luxury Line, Modern Line, Sport Line – now come with 18-inch alloy wheels, while the all Lines are a no-cost option for the 328i variant and upwards.
See below for the full BMW 3 Series Australian pricing:
2013 BMW 316i sedan – $52,300 ($1400 increase over the outgoing model)
2013 BMW 318d sedan – $57,800 ($1400 increase)
2013 BMW 320i sedan – $60,000 ($1400 increase)
2013 BMW 320d sedan – $62,300 ($1400 increase)
2013 BMW 328i sedan – $68,900 ($3000 increase)
2013 BMW 335i sedan – $93,400 ($3000 increase)
2013 BMW ActiveHybrid 3 – $99,700 ($2000 increase)
2013 BMW 318d Touring – $60,300 ($1400 increase)
2013 BMW 320i Touring – $64,000 ($1400 increase)
2013 BMW 328i Touring – $72,900 ($3000 increase)