We know BMW is planning its new Z4 to debut some time this year. But now it seems the unveiling has been locked in for the middle of this year, a report confirms.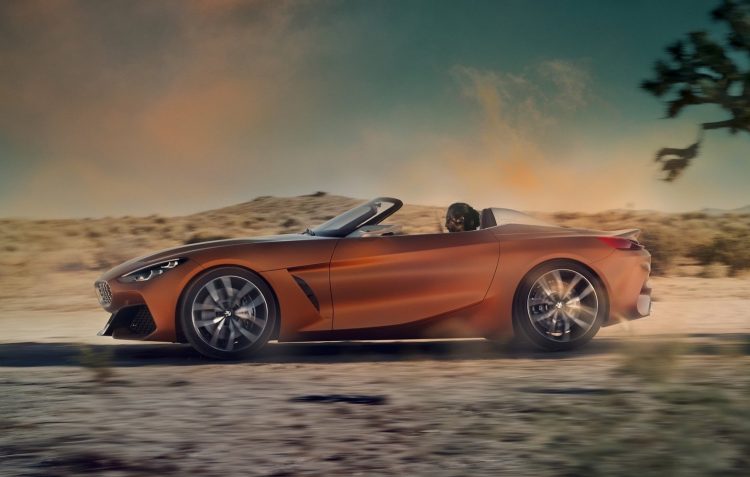 According to a recent Automotive News Europe report, a company source has said the debut will take place during the US summer at a special event. A European debut will then take place at the Paris motor show in September, before production and market entry commences.
BMW unveiled a concept version of the Z4 last year at the Concours d'Elegance show at Pebble Beach in August, giving us a preview of things to come. Then, speaking with Australian media during a press event late last year, local BMW boss Marc Werner confirmed the Z4 will go on sale in Australia some time in 2019.
The new BMW Z4 is being developed along side the Toyota Supra as part of the co-development agreement. Both with use the same platform and be offered with similar powertrains, but the bodies and the interior will be completely different.
Heading up the development is Klaus Frohlich, BMW board member for research and development. He was responsible for the BMW M2, and if the M2 is anything to go by, the new Z4 should be a fantastic little driver's roadster. At this stage it doesn't look like there will be a dedicated Z4 M version, but it looks like there might be room for an M Performance version.
Some details of the engines were purportedly leaked last year, outlining '20i', '30i', '40i', and 'M40i' model codes. This suggests BMW will be offering the Z4 with its 2.0-litre turbo-petrol four-cylinder, which currently produces 135kW and 185kW in other BMW models sharing 2.0i and 3.0i badges, as well as the creamy 3.0-litre turbo inline six which produces 230kW, or up to 265kW for M Performance models.
The same engine code leak also seemed to confirm BMW will be offering a manual transmission on the 2.0i and 3.0i as well as the M40i, while the Supra will make do with an auto-only lineup. Well, that's according to the model code leak (below)b which isn't exactly official.