Lexus has revealed its storming new RC F GT500 race car which will compete in the Japanese Super GT series this year. The muscly racer is based on the RC F road car.
Not to be confused with the preview version based on the LF-CC concept car, the updated car is now fully ready to race.
Although the road-going RC F uses a stonking 5.0-litre naturally aspirated V8 with over 330kW, this racer will have to adhere to Super GT racing regulations and use a 2.0-litre turbo instead. All GT500 class cars are capped at around 373kW.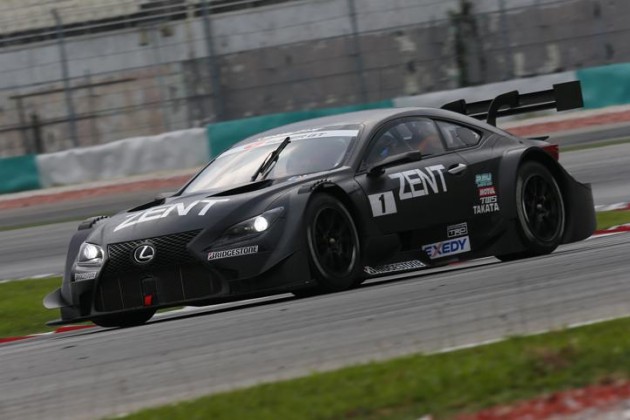 As you can see, the RC F racer features a wild aerodynamics kit with perhaps one of the biggest rear wings you've ever seen, heavily pumped out wheel arches, and a sharp and low front splitter system.
This year will be an interesting season for the Super GT, with new rules in place mimicking those in the German DTM, and various new cars making up the grid including a Nissan GT-R, a racing iteration of the new Honda NSX, and a Subaru BRZ GT300.
The season kicks off on April 6.