As expected, Toyota will introduce its new 2.8-litre turbo-diesel four-cylinder engine for the Toyota LandCruiser Prado SUV. The '1GD-FTV' unit debuted in the all-new HiLux last month.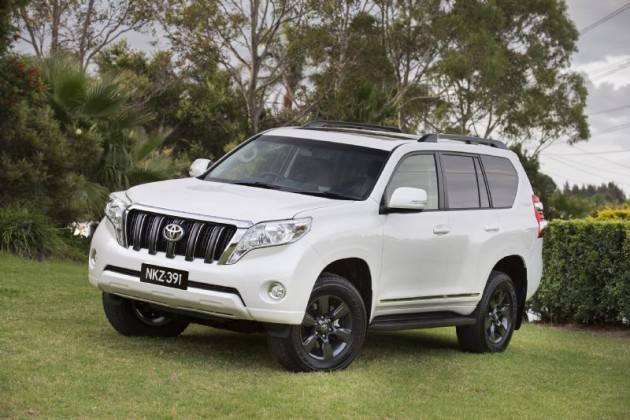 The engine, which has been developed from the ground up, was engineered to offer a low weight, high combustion efficiency, and minimum friction. Toyota says the unit also offers smoother operation compared with the outgoing 3.0-litre turbo-diesel Prado, even when carrying full loads.
With thanks to weight reduction and greater efficiency of moving parts, the new unit is up to 13 per cent more economical in terms of fuel consumption. The now Euro 5 compliant unit offers an average consumption as low as 7.9L/100km for the manual version, and 8.0L/100km for the auto.
Some of the technical changes, aside from the drop in capacity, compared with the 3.0L include a timing chain rather than a belt, the introduction of a counter-balance shaft, and stricter vibration management.
There's also special noise suppression measures to both improve the sound and reduce decibels, special intake and exhaust ports to reduce combustion noise in each cylinder, and a switch to a roller-rocker-style valvetrain.
In terms of output, the 2.8 produces 130kW of power at 3400rpm, up from 127kW at 3400rpm. It also develops 450Nm of torque with the automatic, up 40Nm from the 3.0. The manual develops 420Nm. Max torque is available from low revs up to 2400rpm.
Also contributing to overall efficiency and refinement is a new six-speed automatic transmission, replacing the current five-speed auto, while a six-speed manual joins the range as well.
Toyota Australia will launch the 2.8 in the Prado in August of this year. Prices and specific variant range specifications are yet to be announced.