Purists rejoice as the Prancing Horse is determined to keep its V12 breathing clean and free for the foreseeable future, untainted by the turbochargers huffing and puffing into the lungs of Ferrari's V8 models.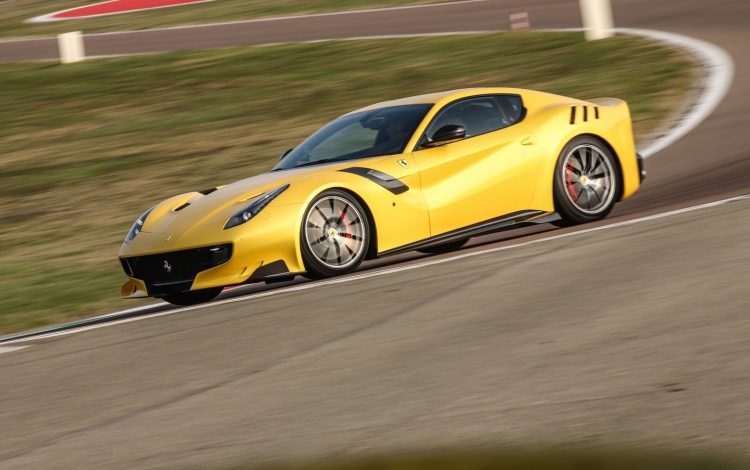 Sergio Marchionne, who is the current boss of Ferrari, told Autocar: "Our head of engine programmes told me it would be absolutely nuts to [put a] turbocharger on the V12, so the answer is no. It [will be] naturally aspirated, with a hybrid [system]."
Does this mean future V12 Ferraris will be Prius-ified in the pursuit of parsimony? Absolutely not, according to Marchionne:
"The objective of having hybrid and electrics in cars like this is not the traditional objective that most people would have. We're not trying to make two targets. We're really trying to improve the performance on the track."
Incoming C02 targets are not seen as insurmountable by technical chief Michael Leiters, speaking of how to manage the incoming hurdle: "The EU6C legislation will be a challenge, but we have a solution. After that comes the 2021 Ultra-Low-Emission Vehicle legislation (ULEV), which will be met with the hybrid V12 powertrain."
Ferrari's VW-owned rival Lamborghini is also fighting the good fight to keep its naturally-aspirated V12 alive as long as possible. Lambo boss Stefano Domenicali has previously told media the successor to the Aventador due next decade will also have a naturally aspirated V12, probably also combined with a hybrid system.
This comes on the back of record earnings, with 50 per cent higher sales of V12 Ferraris than last year. Success in countries like China has blown the 7700 car annual production ceiling into space. Marchionne might even push this to 10,000 in coming years, without an SUV any time soon.
We salute these two stubborn Italian companies for keeping the 'atmo' engine alive in the face of almost universally turbocharged rivals.