Aspid, a Spanish car manufacturer, has released a teaser image previewing a new sports car it plans to reveal in the next few weeks. The large coupe is set to feature a V8 powerplant.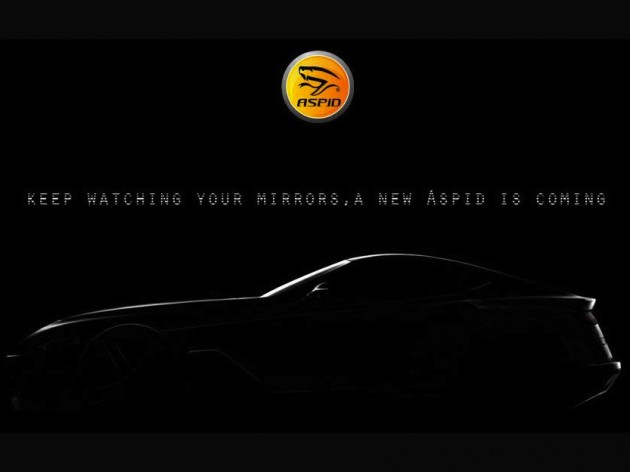 Not that you can really see much in the teaser image, the new Aspid sports car will be a large elegant coupe showcasing a traditional long-bonnet and short-rear profile.
Up front is said to feature a powerful V8 engine, possibly matched to a KERS energy recovery hybrid system. If it goes anything like the previous model, the IFR Aspid – an open-wheel-style sports car – 0-100km/h could be possible in around 3.0 seconds.
This new model will be a first full-bodied car by Aspid, as it expands its expertise away from the open-wheel type specials.
Full details are expected to be revealed soon. We'll keep you updated.