The official debut is just around the corner now for the new 2016 Mitsubishi Challenger, but it seems a pre-production model has been revealed, showing the exterior in full for the first time.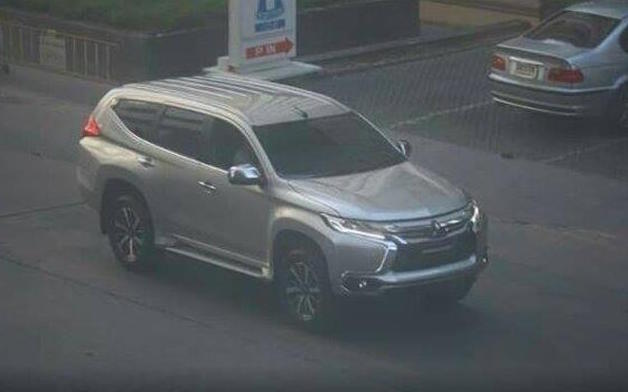 As previously reported, the 2016 Challenger, or Pajero Sport as it is known in overseas markets, will take on Mitsubishi's latest styling language incorporating a fresh 'Dynamic Shield' front end layout.
Along with new, slimmer headlights with LEDs, the exterior will also come with muscular yet curvy wheel arches, a more aerodynamic roof, vertical taillights, and a swept-up C-pillar resulting in a slightly more modern layout.
No further details have been confirmed for the hardware under the bonnet. However, it is highly likely Mitsubishi will go with its latest 2.4-litre turbo-diesel four-cylinder engine and six-speed manual transmission combo.
The powertrain debuted in the Triton ute earlier this year, where it produces 133kW and 430Nm. A new five-speed automatic is also optional in the Triton and is expected to make its way to the Challenger.
As for the major chassis and suspension components, the 2016 model is expected to carry over much of the same equipment and layout as the current version. This will probably include the heavy-duty live-axle rear end and independent front, with a high ground clearance suitable for serious off-roading.
Mitsubishi has confirmed the new model will make its official debut in Thailand on August 1. Stay tuned for all of the coverage.