Some interesting images have popped up online showing what appears to be the new 2015 Audi TT S performance model in all its glory. The images look official too, albeit in slightly bad quality.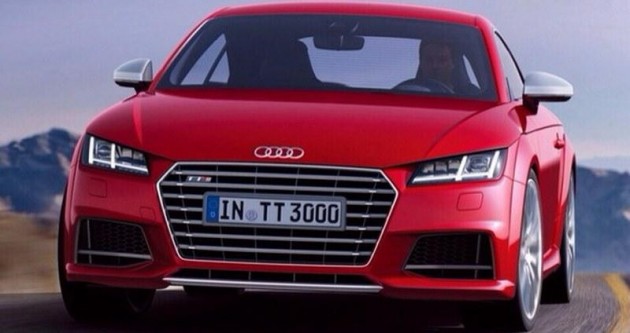 It's no secret Audi is planning to unveil the new TT at the Geneva show on Thursday, however, sometimes images like this leak and spread around the globe very quickly just before the official unveiling.
As you can see, the images show the TT  sporting a huge front grille which is actually in line with Audi's current design language. There's also angular LED headlights, LED taillights, an aggressive front lip, and some nicely bolstered wheel arches.
Telltale signs that this could be the sporty TT S version include the silver side mirrors, silver central lip at the front, the silver diffuser section at the back, and of course quad-outlet exhausts and the badges.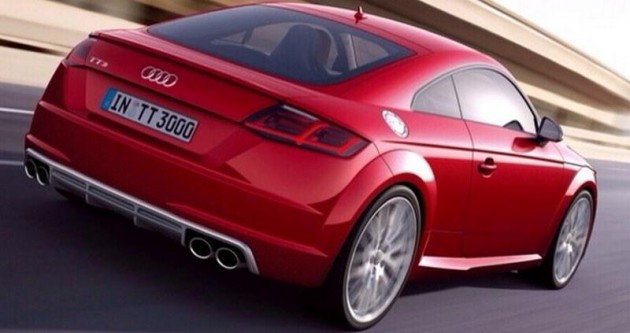 Reports suggest the new version will come with Volkswagen Group's 2.0-litre turbocharged four-cylinder engine, as seen in the new Golf R and Audi S3, producing 221kW.
If these are indeed official images Audi could be preparing an official reveal at any moment now. Stay tuned.