Ford fans will be excited to hear some interesting specs for the new Focus RS, with the company releasing some performance figures during the Frankfurt Motor Show currently underway.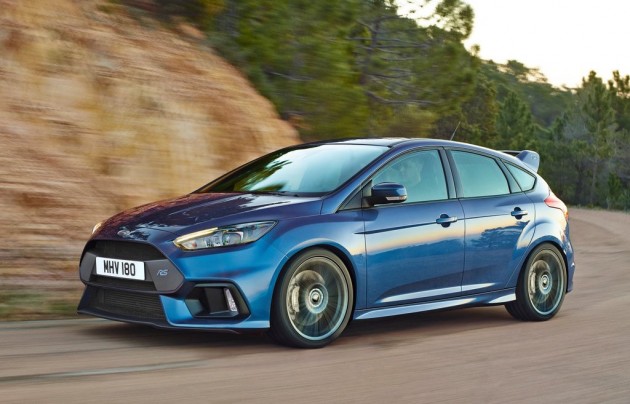 As we already know, the new Focus RS comes with a 2.3-litre EcoBoost turbo four-cylinder engine. It produces 257kW and 440Nm, with an overboost function that provides 470Nm for short bursts.
All of this is sent through a six-speed manual transmission, feeding torque into a complex all-wheel drive system. The AWD unit uses two clutch packs that control the front-to-rear distributing, accommodating for various conditions and driving modes, including a 'drift' mode.
Ford has confirmed this setup is capable of belting off from 0-100km/h in a blistering 4.7 seconds. This makes it one of the quickest super hatches around. It is also capable of hitting a top speed of 266km/h.
The Focus RS will be a global model and will go on sale in Australia next year. Local prices are yet to be confirmed, but as a guide, the European starting price is 39,000 euros, and the previous FWD Focus RS retailed from $59,000 in Australia.
Ford Europe has released a short marketing video demonstrating the 0-100km/h performance. See below.