The Mazda3 has overtaken the Aussie Holden Commodore as Australia's most popular vehicle, according to official 2011 VFACTS figures. The Commodore has been the country's best-selling vehicle for the past 15 years.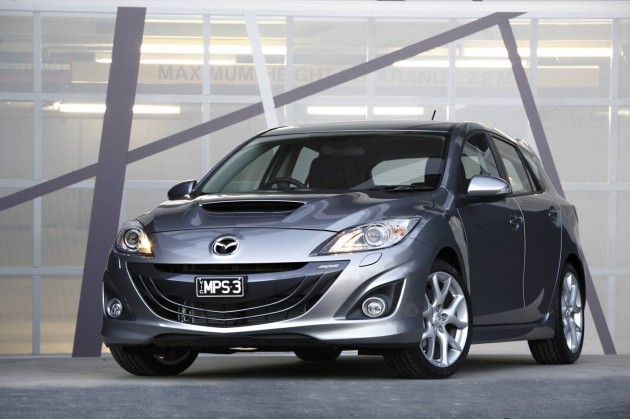 Holden made 40,617 Commodore sales in 2011, while Mazda sold 41,429 examples of its Mazda3. Both figures are down on last year's efforts however, with 45,956 new Commodores being shifted and 39,003 Mazda3s in 2010.
As for the Commodore's main rival, the Ford Falcon, sales have slowly fallen from last year's efforts, with the company recording just 18,741 Falcon sales for 2011, compared with 29,516 of 2010 – a drop of 36.5 per cent.
With the premium brands, Mercedes-Benz outsold the three main German big hitters and Lexus, with 21,180 sales in 2011, compared with 17,508 from BMW, 14,511 from Audi, and 6347 from Lexus. Interestingly, only Audi saw an overall increase from year to year out of the four, with sales up by 12.5 per cent, compared with decreased BMW sales (-2.7 per cent), Mercedes-Benz (-5.1 per cent), and Lexus (-2.7 per cent).
Volkswagen saw an increase on last year's figures (44,740 vs 38,016), up 17.7 per cent. Its most popular model for 2011 was the Golf, with 18,383 sales, followed by the Tiguan, with 6069 sales, and then the Polo, with 4358 sales.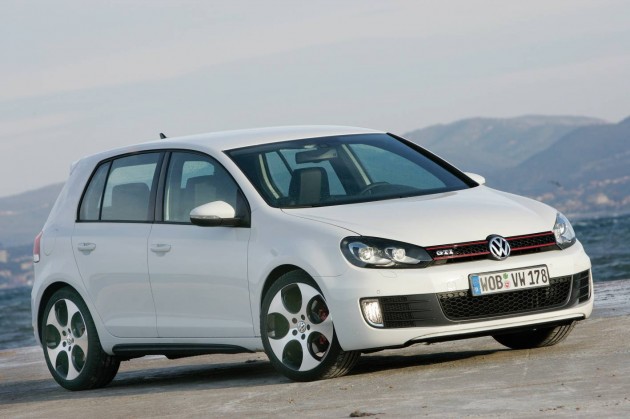 The most popular medium-sized German sedan out of the big three in 2011 was the Mercedes-Benz C-Class, with 6428 sales, followed by the BMW 3 Series, with 4203, and then the Audi A4, with 3106. Volkswagen sold 3422 examples of its Passat.
Porsche sales were up in 2011 compared with 2010, jumping from 1266 of 2010 to 1343 sales in 2011 – up 6.1 per cent. Its most popular vehicle sold in the country was, as usual, the Porsche Cayenne with 803 sales (598 in 2010), followed by the 911 (201) and Boxster (132).
Ferrari sales in Australia were also up slightly in 2011 compared with 2010, with the Italian supercar company shifting 134 vehicles from its showrooms, above 126 last year.
As for the Sports cars above $80,000 category, the Mercedes-Benz E-Class Coupe and Convertible lead 2011 figures, with 1371 sales, followed by the BMW 3 Series, with 1112 sales, and then the Audi A5, with 1073 sales.
The Sports cars above $200,000 category was dominated by the Porsche 911, with 201 sales in 2011, followed by Maserati vehicles (VFACTS doesn't provide details on separate models), with 140 sales, and Ferrari vehicles (again, no separate figures), with 134 sales.
Overall, the Australian market did purchase less cars in 2011 compared with 2010, topping 1,008,437 sales compared with 1,035,574 in 2010.
Overall top 10 best-selling cars for 2011 were:
1. Mazda3 – 41,429 (up 2426 units from 2010 figures of 39,003)
2. Holden Commodore – 40,617 (down 5339 from 2010 figures of 45,956)
3. Toyota HiLux (4×2 and 4×4 combined) – 36,124 (down 3772 from 2010 figures of 39,896)
4. Toyota Corolla – 36,087 (down 5545 from 2010 figures of 41,632)
5. Holden Cruze – 33,784 (up 5450 from 2010 figures of 28,334)
6. Hyundai i30 – 28,869 (down 903 from 2010 figure of 29,772)
7. Nissan Navara (4×2 and 4×4 combined) – 21,675 (up 631 from 2010 figures of 21,044)
8. Toyota Camry – 19,169 (down 5845 from 2010 figures of 25,014)
9. Ford Falcon – 18,741 (down 10,775 from 2010 figures of 29,516)
10. Mitsubishi Lancer – 18,717 (down 4359 from 2010 figures of 23,076)