DDR Motorsport has just released details of its new Miami GT kit car which can be based on either a Toyota MR-2, Chevrolet Corvette or an Acura (Honda) RSX.
It sounds kind of weird at first, mainly because it is, but DDR Motorsport can adopt the Miami GT characteristics to suit any of these three platforms. All you need is one of them which is used as the donor car.
You see, DDR Motorsport comes up with the taught tubular spaceframe chassis and exotic-looking bodywork, but you need to supply one of these three cars for an engine, transmission, suspension and steering setup, which DDR Motorsport develops into the car.
The Miami GT kit car will set you back around $19,500 US, plus the cost of the donor car and/or parts.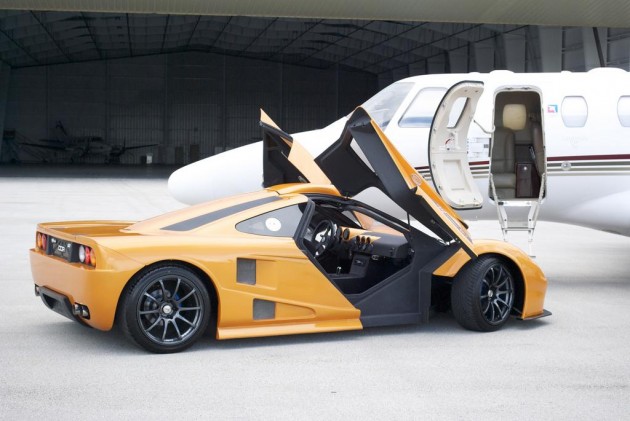 It's an interesting idea and one that is surely going to get onlookers attracted in a confusing scratch-the-head 'what is that' kind of way. It doesn't look too bad though overall, the body has plenty of Koenigsegg about it – surely not a bad thing?
What do you think, would you be interested in such a car if it handled and went well? It's likely to be very lightweight too, thanks to that tubular spaceframe. And check out those ultra-cool up-swinging 'Gullwing'-like doors.