With the Frankfurt Motor Show just around the corner now, manufacturers are preparing their big reveals. BMW has just announced it will be showing the new BMW i8 plug-in sports car in production-ready guise for the first time.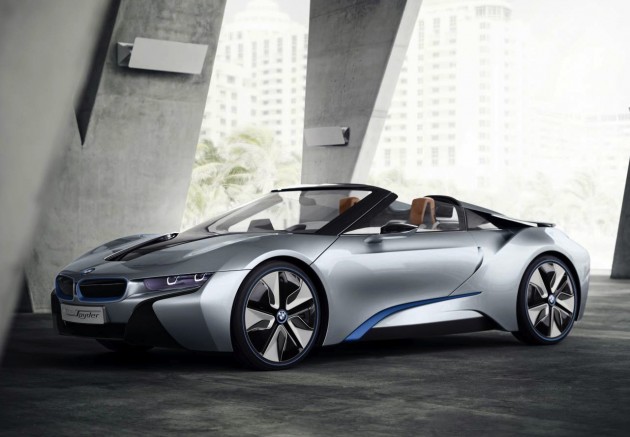 The new 'i' sub-brand of BMW is looking to forge new paths in the field of enjoyable yet super-efficient motoring. With the BMW i3 electric city car already showing us the potential, with its 125kW powertrain capable of 0-100km/h in 7.2 seconds, the i8 is set to be an even more enthusiastically expressed form of the same philosophy.
Various concept versions of the i8 have been previously revealed, however, BMW will use the internationally renowned Frankfurt show this year to display a production-ready model.
Specifications are yet to be uncovered. It's understood it will showcase a plug-in range-extending unit using a 164kW turbocharged three-cylinder petrol engine sending power to the rear wheels, and an electric motor for the front wheels. In concept form, the system offers a combined output of 260kW
As for performance, 0-100km/h is expected to come up in under 5.0 seconds, while an average fuel economy rating is slated to be around the 3.0L/100km mark.
The BMW i8 will be on display along side the recently revealed BMW i3 and BMW 4 Series Coupe. Uniquely, the BMW stand will also feature a near-300-metre track for visitors to experience the 'sheer driving pleasure' of BMW vehicles.
It all starts on September 10 (September 12 for the public).
(BMW i8 Concept Spyder shown)