Ken Block and the Monster Energy Rally team are readying the new Ford Fiesta HFHV (Hybrid Function Hoon Vehicle) for the upcoming Gymkhana FOUR rally video, and have released an early teaser that shows the anti-lag system being filmed by an array of GoPro's new 'bullet time' cameras.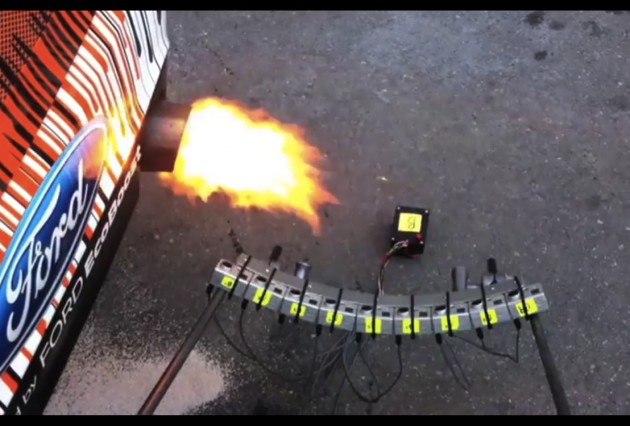 Watch below as the Ford Fiesta HFHV spits flames while maintain boost with the anti-lag system. The video has just been posted up on Monster World Rally's YouTube channel, which says the full Gymkhana FOUR video will be released on August 16.
We'll definitely have the full Gymkhana FOUR video posted up on the front page the moment it's released. Stay tuned.