The first teaser image of MG's upcoming Euro-spec GS SUV has broken the veil, which looks like it will some off some very angular and sporty lines.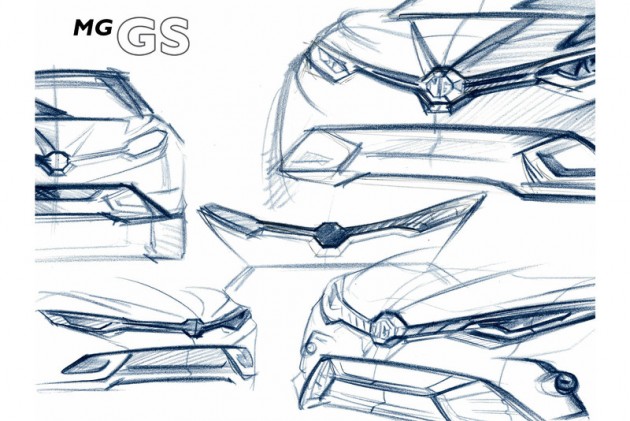 To be unveiled this coming May at the London Motor Show, it is expected to look almost identical to the Chinese-spec GS that was unveiled at last year's Shanghai Motor Show.
While MG has been tight-lipped as to the Euro-spec engine line up, the Chinese-spec GS comes equipped with a 1.5-litre turbocharged four-cylinder unit good for 123kW/250Nm, or a 2.0-litre turbocharged unit producing 161kW/350Nm.
There are also six-speed manual, six-speed DCT auto, and seven-speed DCT transmissions on offer, depending on which powertrain is optioned. Power is transferred to the front wheels as standard, but there is an optional all-wheel-drive package available.
It will be quite an important model for the English company, as it steps into the very popular SUV market segment for the first time in its home region. Anthony Williams-Kenny, global design director at MG, said:
"The world is changing quickly in terms of what we expect from a product, so our goal is to bring the most up-to-date design trends to our own. With MG's first SUV, we wanted to design a car that would fit in with the MG family and have a slightly different look, of confidence and dynamism, that sets it apart from the other models."
The MG GS is set to go on sale in the UK in June this year, with pricing to be announced closer to launch. The London show, meanwhile, runs from May 6-8.