The hydrogen-powered Toyota Mirai will soon land in Australia and will be on display at the 6th World Hydrogen Technologies Convention in Sydney next month.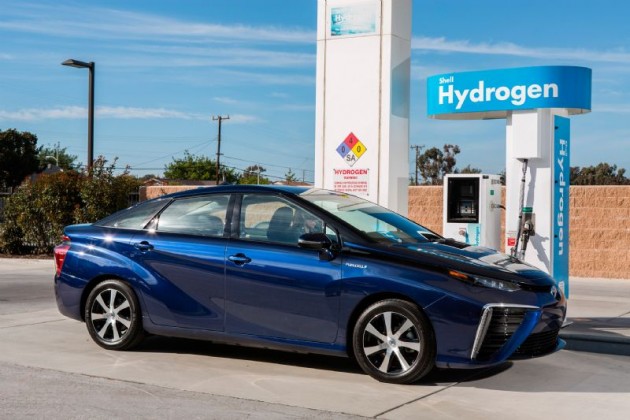 This is the first time a right-hand drive fuel cell vehicle will make its way to Australia. It is on sale in Japan, and will soon be introduced in Europe and North American, but for Australians the Mirai will only be an exhibit at this stage.
The Mirai is Toyota's first commercially available fuel cell model. And although it isn't set to go on sale locally any time soon, being in the country will give key government representatives and stakeholders a chance to experience the vehicle and its technology. Toyota Australia President Dave Buttner said,
"Toyota pioneered the mass production of hybrid technology and we truly believe fuel cell vehicles will play a key role in Toyota's global future. It's clear that Australians are searching for more eco-friendly options. Fuel cell vehicles emit only water and can offer the same convenience of petrol-powered cars."
Buttner says that before vehicles like these can be introduced here, Australia needs the infrastructure to support them. This, according to Buttner, will take time, including working with industry and government to understand the infrastructure required.
The Mirai, unveiled last year, uses Toyota's Fuel Cell System (TFCS) which provides a range of about 550km. It then takes just three minutes to refuel with hydrogen.
Toyota Australia is sponsoring the Technologies Convention at the Australian Technology Park in Sydney. It runs from October 11-14.