BMW M has been spotted once again testing a prototype version of the upcoming 2014 BMW M3 sedan. This latest video gives us a clear indication of the new model's exhaust soundtrack, which reminds us of the old E46 M3.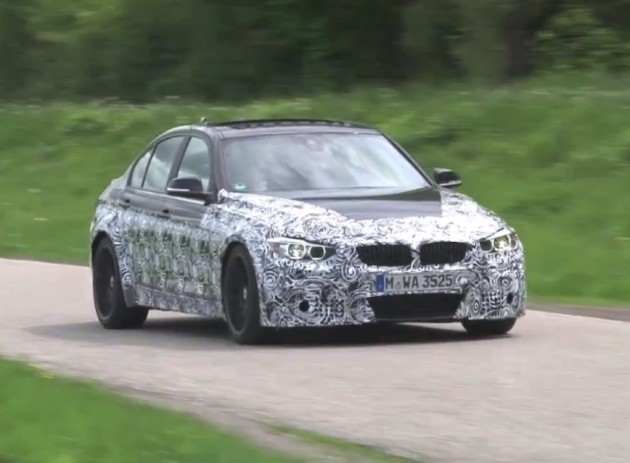 Bringing back the glorious six-cylinder scream, it's now pretty much official BMW M will be removing the current 4.0-litre V8 from the M3 lineup for the next model. In the past, all models except for the very first M3 (the E30) have been powered by a straight-six.
It is strongly believed the new model will go a step further than that though by blending in turbocharging technology. As you can hear in the video there is a distinct turbo 'pop' in between gear shifts. This is usually a telltale sign there is a turbocharger under the bonnet.
Details are still limited at this stage, however, international critics suggest the new model will feature a 3.0-litre six using either two or three turbochargers. Power is expected to be around the 335kW mark.
Click play on the video below, thanks to Bimmerpost, to have a listen. This should be a cracker of a car. It looks light on its feet even on video.