Faraday Future's long-awaited flagship reveal has taken place at the Consumer Electronics Show at the Las Vegas Convention Centre, one year after the FFZERO1 concept.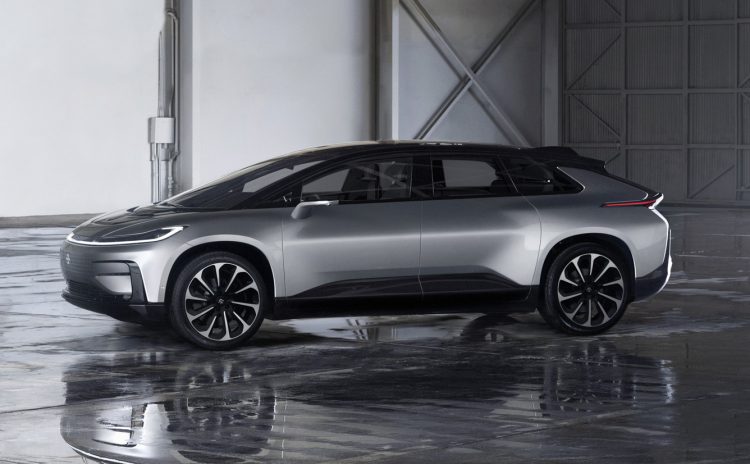 After a difficult gestation period with no shortage of controversy and doubt, the prototype FF 91 rolled out on stage, making a driverless trip from the parking lot. A silver prototype appeared later in a live feed.
The design is very much cab forward, with the windscreen extending close to the front of the car. The silhouette is SUV-like, although the company says it is a 'new species' of car. LEDs extend through the front and rear, with the company logo patterned throughout the rear light bar.
The FF 91 promises a 608km range (378 miles), which eclipses the Tesla Model S P100D's 520km estimate. This is thanks to a 130kWh battery pack, which may be the same as Lucid Motors' Air sedan revealed last December, also backed by LeEco's Jia Yueting, who appeared on stage for the Faraday Future 91 presentation.
The team promised the car will be the fastest EV in the world, with a 2.39-second time for the 0-96km/h sprint (60mph), and the world's most connected car with a 'FFID' biometric ID system integrated into your smartphone and allowing features such as doors which open upon approach.
Deliveries are promised to start next year, with deposits accepted from the website. A portion of proceeds from all sales are promised to go to an environmental protection fund.