American GP3 Series driver Conor Daly has walked away from a spectacular crash at the Formula 1 Grand Prix event in Monaco.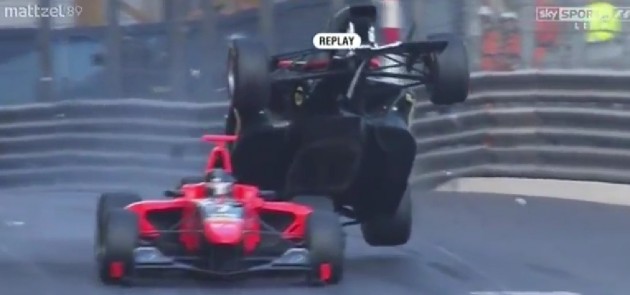 The 20-year-old Lotus driver became airborne after hitting the back of Russian driver Dmitry Suranovic's car who moved across as he tried to pass him coming out of the tunnel.
Daly's car became close to vertical and slammed into the catch fence adorning the circuit before sliding into the barriers on the other side of the circuit.
Via Twitter, Daly slammed Suranovic for moving across on him.
"Thank you @GP3-Official for having a safe car. That was definitely the biggest crash I've ever had."

"Hey guys I'm ok.. Car was mega an I was having so much fun. But can't help it when other people do stupid stuff."
Daly's father Derek is a former Formula driver, competing in a total of 64 grand prix.
His mother obviously has a thing for men in motorsport, with Daly's stepfather being Doug Boles who is vice president of communications for Indianapolis Motor Speedway.