Mercedes-Benz demonstration driver, Mauro Calo, has officially set a new world record for the longest ever recorded drift. The record was broken at a recent Mercedes-Benz World event in Surrey, UK.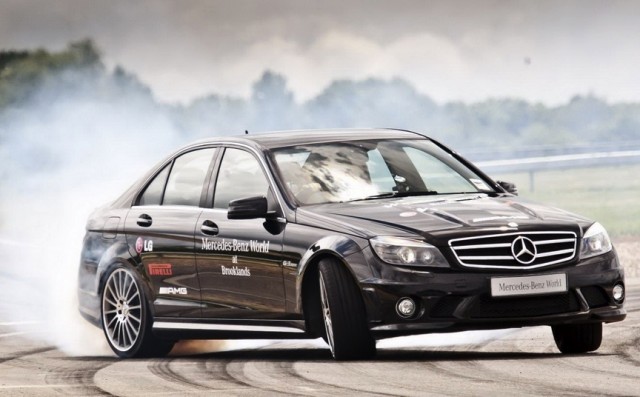 Lapping an open tarmac handling circuit, Calo drifted the 336kW/600Nm 6.2-litre C63 for almost eight laps, totalling 2,308 meters. The smokey effort demolished the old record by 394 metres. Andrew Mallery, Commercial Operations Director of Mercedes-Benz, recently spoke about the drift, saying,
"When Mauro approached us to hold his record breaking attempt on the circuit at Mercedes-Benz World we were happy to offer him the support. He has been a valuable member of the driving experience team for several years and is a respected driver in the industry, so there was no doubt he would achieve his aim."
Watch below as the Merc is held at an angle with smoke softly and elegantly pluming from the rear, constantly, for just over two minutes.