When Renault returned to Australia in 2002, it was the Renault Sport Clio which quickly wooed enthusiasts with its light weight, manual transmission and fruity 2.0-litre naturally aspirated engine. Since then, Renault Sport has evolved considerably.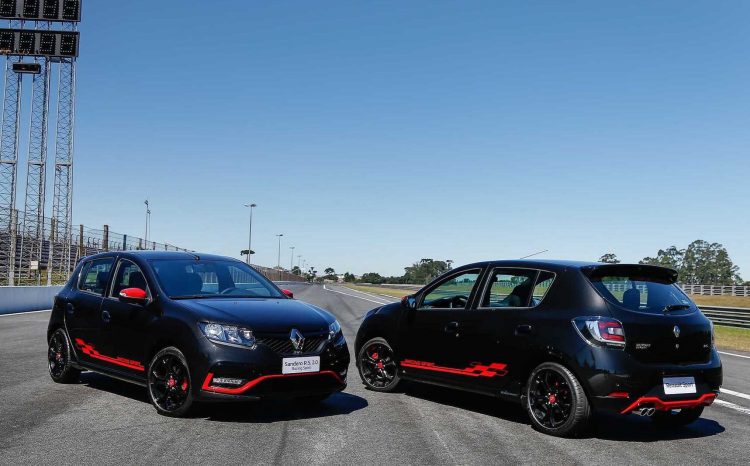 Now its vehicles are turbocharged, with artificial engine sounds and, in some cases, no manual option. Still effective around a racetrack and thrilling, but like BMW's M division, R.S. has moved away from purity and simplicity.
In South America, the Renault (nee Dacia) Sandero has just received a Renault Sport variant with a very similar formula that the Clio R.S. had when it first came here. A 2.0-litre, 110kW engine, six-speed manual gearbox and suspension mods make for a very tasty package. As does the visual package which includes red highlights inside and out.
As we found out when we asked 'Would you buy a $5000 car?', you don't need an expensive, high technology vehicle to have fun. The Sandero is also the most affordable vehicle for sale in the UK with a starting price of under AU$10K.
Another example of developing countries starting to get sporting variants is the Ford Figo Sport in India, that seeks to condense some of the fun-to-drive characteristics of sporty Fords into an affordable package.
Could you see yourself enjoying this car if Renault decided to bring it here? Tell us what you think in the comment section below.