Aston Martin and Mercedes-Benz performance arm AMG have officially announced a partnership deal which will see the two share some powertrain technology and components. The news confirms many previous reports that suggested such a deal could be on the way.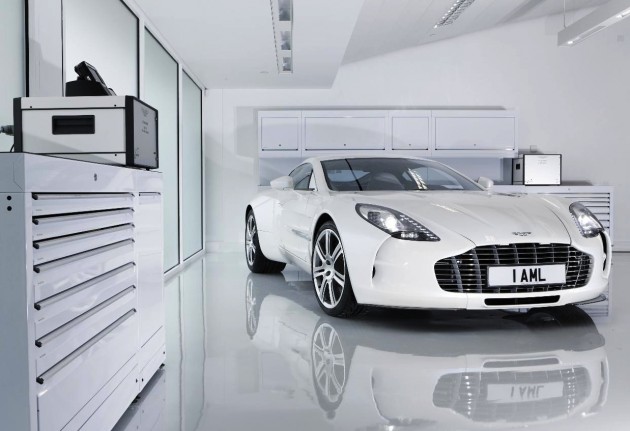 In exchange for 5 per cent equity in Aston Martin, Mercedes-AMG GmbH will supply future engines while Mercedes-Benz Car will provide electronic components, both of which are set to be used in upcoming Aston Martin vehicles.
There will be no cash considerations on board, however, Daimler will also gain access to the Board of Management at Aston Martin, with an 'observer status'.
Both companies have signed an official Letter of Intent, which will be followed by a definitive agreement later in the year.
Ola Kallenius, head of Mercedes-AMG GmbH, recently spoke about the partnership, saying,
"We are proud to work with Aston Martin and provide them with powertrain and e/e components for their forthcoming sports cars. This is proof of AMG's technological and performance expertise and a real win-win situation for both sides."
Meanwhile, Aston Martin product development director Ian Minards said,
"We have selected AMG specifically as the basis for this powertrain development process. Aston Martin sources cutting edge technology from key suppliers around the globe and the opportunity to include content from Mercedes-AMG GmbH in our next generation sports cars is, clearly, good news."
The deal is likely to mean the current Aston 5.9-litre naturally aspirated V12 engine could be on its last legs. The engine has been used, in various iterations, since 1999.
AMG currently make a number of high performance engines which could be candidates to replace the V12, including a 5.5-litre twin-turbo V8 offering up to 430kW, and a twin-turbo V12 with up to 4643kW.