This Peugeot 205 GTI with a T16 engine conversion is as close as you can get to a full 205 T16. And it's up for sale here in Australia. Just 500 examples of the original T16s were ever made, making this build even more desirable.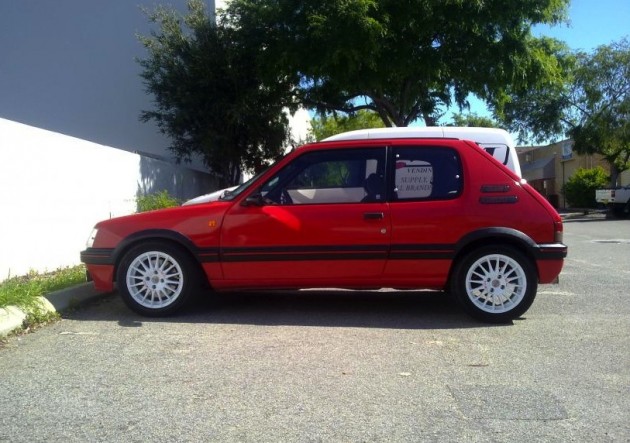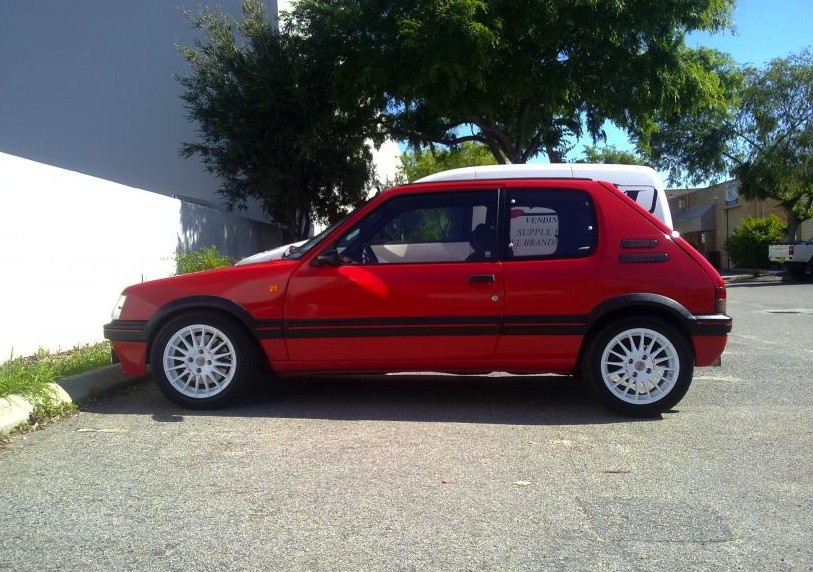 In the 1980s, the world rally championship was known as Group B Rally. This was the pinnacle level of the sport. In order for manufacturers to compete they had to build a number of road cars for homologation.
You may remember the famous Audi Quattro Sport, or the Lancia Delta Integrale. Well, Peugeot had the 205 T16 (below). Just 500 were ever mae and al in left-hand drive only. They were based on the awesome little pocket rocket known as the 205 GTI – a road car that was sold in Australia.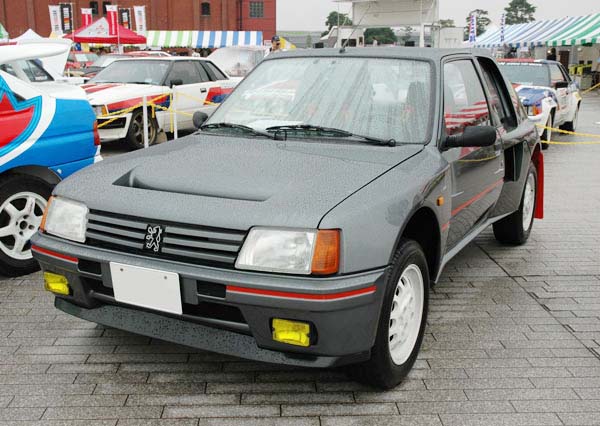 (Original T16 above)
For the Turbo 16 (T16), things were vastly different to the regular 205 GTI. It featured all-wheel drive for starters, as well as a complex mid-mounted 2.0-litre 16-valve turbocharged engine arrangement. With the engine behind the front seats, there was no room for rear chairs obviously, and the boot is also gone.
This example up for sale features a similar turbocharged engine as seen in the T16, however, it's taken from the bigger 405 T16. The 405 T16 engine is pretty much identical to that featured in the 205 T16, and in standard form on 16psi it produced 150kW.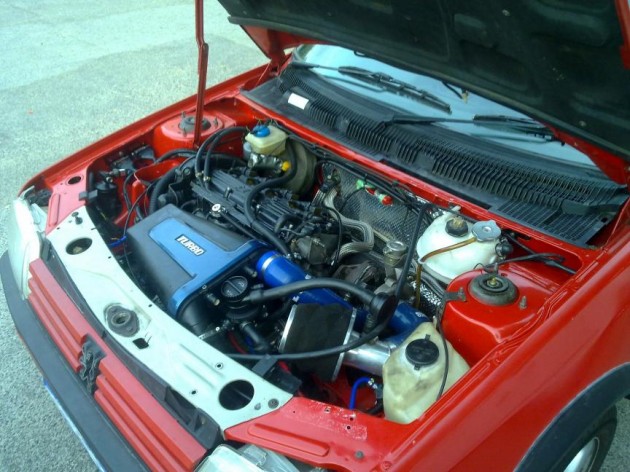 In the case of this very rare version, the owner has retained the normal front-wheel drive layout. The engine has also been rebuilt to fully stock specifications, including the already beefy internals. The owner says it has been set up with a mild tune, running on around 10.2psi.
Other modifications include a 306 GTi6 transmission, a limited-slip differential, a five-button performance clutch and pressure plate, a full three-inch stainless steel exhaust system, and a Haltech E6X engine computer to keep it all in harmony.
On the outside, the 205 GTI gets OZ Racing WRC 15 x 6.5-inch alloy wheels, Koni adjustable dampers with Eibach springs on the front, Peugeot 306 GTi6 brakes, and some upgraded drive shafts.
This would be one wicked little machine to drive, especially as the normal 205 GTi is already regarded as one of the all time great driver's cars.
Interested? It's up for sale for $25,000. Head over to the AussieFrogs forum for the full details.
UPDATE: The car is no longer for sale.
PerformanceDrive spoke with the owner. He said he has decided to keep the car and continue to build the project, which will include a complete restoration and more modifications on the engine.