Honda has released a bit of a teaser image of the upcoming Honda NSX supercar. The pre-production prototype will be driven at the Honda Indy 200 IndyCar Series in the US.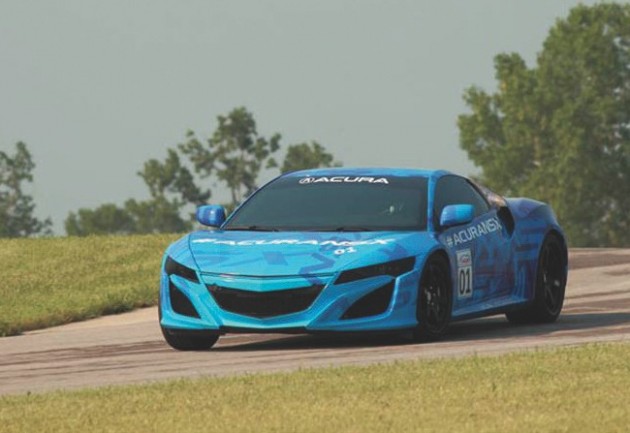 Honda is still developing the all-new supercar, although, much of the exterior design of the concept and of this prototype is expected to be carried over for the production version.
As previously reported, propulsion comes from a mid-mounted V6 engine paired with a 'Sport Hybrid SH-AWD' (Super Handling All Wheel Drive) system, using three electric motors; two powering the front wheels and another mounted in the transmission.
The special prototype will do an honourary lap during the Indy 200 championship at the Mid-Ohio Sports Car Course in Lexington, Ohio. This will give Americans a first look at the car while it's being driven, which makes sense considering it will be built at Honda's new Performance Centre in Ohio.
Production will begin in 2015.