It looks like Jeep will launch a 7-seat SUV in China before the much-rumoured Wagoneer/Grand Wagoneer arrives, with images of what's called a Jeep Grand Commander surfacing online.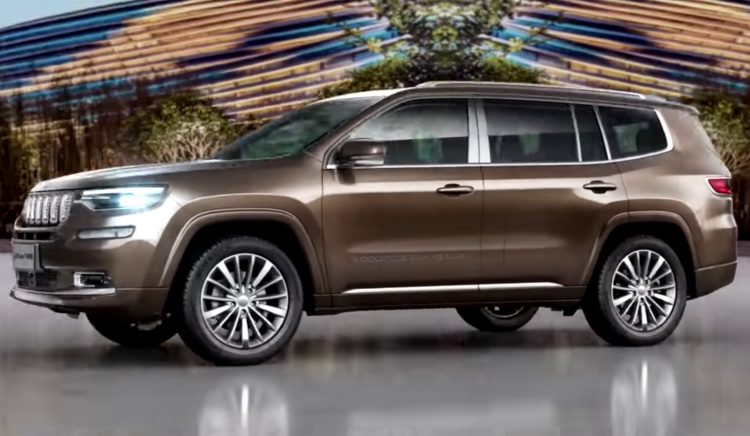 According to reports the Grand Commander will be sold in China only. It will come in as Jeep's only 7-seat offering, wearing a similar design as the popular Grand Cherokee, as previewed by patent images last year that were thought to represent the Wagoneer.
Jeep has been missing out on the 7-seat SUV market for some time now, despite a relatively strong demand for the vehicle layout. You only need to glance at the Toyota Prado sales stats to understand the demand.
It's understood the Grand Commander is based on the Grand Cherokee, adopting a longer wheelbase to accommodate an extra row of seats in the back. As you can see by these first images the rear end design differs from the Grand Cherokee as well.
At the back you'll notice a thicker D-pillar and a wrap-around rear windscreen, as well as slimmer taillights compared with the Grand Cherokee. The roof also extends further back to provide headroom for the third-row seats.
Power is set to come from Jeep's new 2.0-litre turbo-petrol four-cylinder engine, which in the latest Wrangler produces 201kW and 400Nm. This will probably be connected up to Jeep's nine-speed automatic, with fuel economy being one of its top priorities.
The new model is expected to go on sale soon. The Grand Wagoneer, which could make it to Australia, isn't set to arrive for another couple of years.