More details regarding Bugatti's potential second model, set to be a four-door, have been hinted by the company boss at the currently-underway Frankfurt motor show in Germany.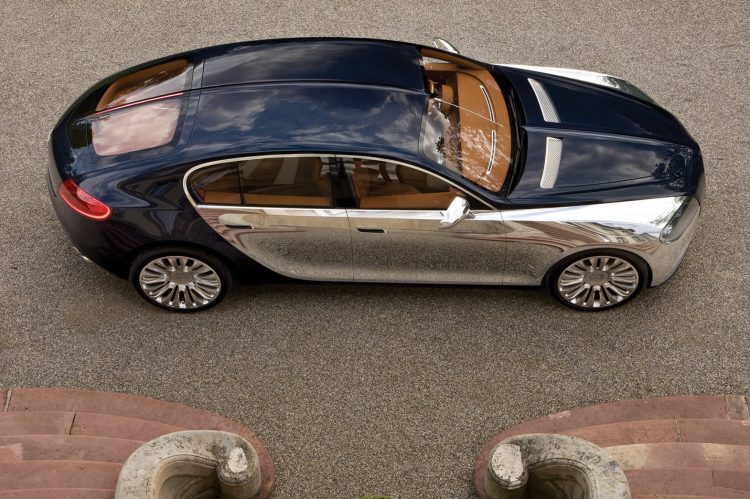 According to an Automotive News report, the second edition to the one-vehicle showroom at Bugatti will go on sale in around seven years. That sounds like a long way off, and it's mainly because Bugatti wants to remain as a one-model brand.
You see, the Bugatti Veyron was on sale for around 12 years and it never overlapped with its successor, the Chiron. The Chiron is set to remain on the market for around eight years this time around. Once it is out of production we can expect to see the four-door model.
Bugatti unveiled a four-door in 2009, called the Galibier (pictured). It was just a concept vehicle, but it was expected to spawn a production model after a few years. The plan was apparently shelved to instead kick off development for the Chiron. Speaking with the publication at the Frankfurt show, Bugatti boss Wolfgang Durheimer said, "The four-door is not dead."
Durheimer added that it will continue its one-model lineup in the future, saying, "For the time I can foresee, it will be a one-model brand."
No details in terms of the next powertrain are locked in as yet, with all options said to be on the table. This includes full electric, combustion with strong electric assistance, and of course a conventional combustion unit like what is seen in the 8.0-litre quad-turbo W16 Chiron. A final decision on the next car is set to be confirmed at the end of 2018.