When the call of the wild becomes too strong, we like to leave our earthbound homes in style. Naturally, you can once more cross the countryside in that veteran caravan that has been residing, just slightly ivy-encased, in your backyard since ages. Or you can consider travelling in an intellectual domestic establishment, which is exactly what American company Tiny Heirloom tries to pursue with its latest model, the brightest dwelling on wheels.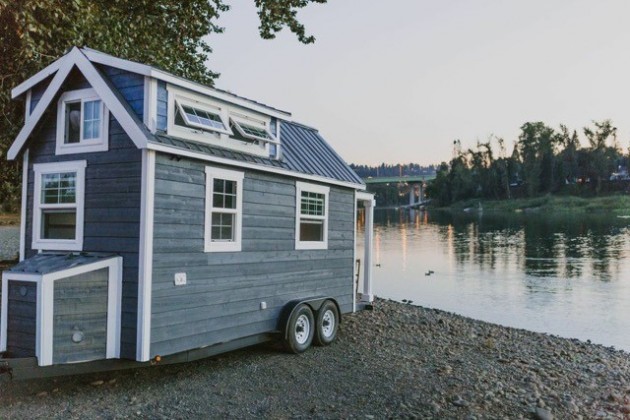 First impressions first. From the outside, this 11.8-square-metre house most closely resembles the very materialisation of the concept 'rustic charm', with its white-framed windows set in grey-lacquered panels and a door the colour of sunset, welcoming visitors inside. Interior-wise, milk-shaded paint and touches of hardwood dominate. This look also determines the designs of the bathroom, kitchen, bedroom and lounge, where sheepskin-covered chairs invite weary crusaders to take a well-deserved break from exploring.
Okay, maybe your backyard caravan could adopt the very same allure after some creative carpentry and a few burnishing brushstrokes. But then it still would lack the highly developed elements which make the Tiny Heirloom first among equals. After all, this riding household boasts advanced technology in its timber veins, such as speakers sending your favourite travel tunes all across the LED-lit place. Moreover, loyal friends of the environment can choose to power their mobile home with wind, sun or water.
From next year onwards, the Oregon-based firm plans to equip this Caravan 2.0 with the Home Automation System, which features a hands free (de)activation of all lights and a voice-controlled door lock organisation, among many cutting-edge others. The tempting power to command those IT-items literally lies in your fingertips, for a special app on an iOS or Android smartphone is all you need.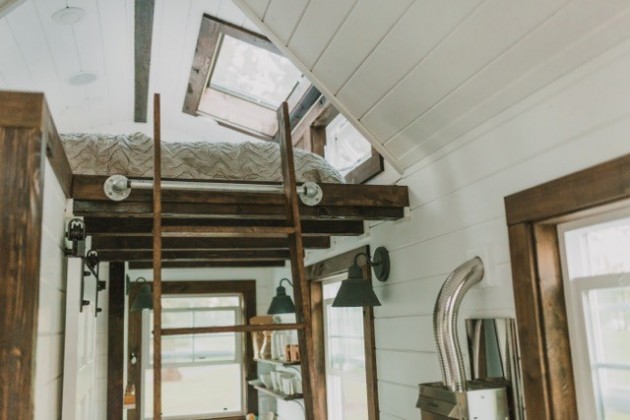 Of course, answering Mother Nature's vocals in this sophisticated way comes at a price. The basic version can occupy your garden and future trips from US$65,000 (AU$77,538). We humbly suggest you start either saving cash or cutting ivy.