Although it no longer manufactures vehicles in this country, Holden's history is incredibly complex and fascinating, so much so that even the most rusted-on GMH fanatic can always discover something they didn't know. Evidence of this has come from our Top 10 long-lost Holden Commodore foreign relations, Top 10 overseas Holdens and Top 10 Australian exports features.
In the crucible of vehicle development, many ideas are tried and never see the light of day. Reasons for this might come down to development issues, poor market feedback from clinics or, more-often-than-not, cost reasons being knocked on the head by beancounters. Here are ten Holden prototypes that never went ahead to production phase. We've made some omissions such as the HDT Monza, HRT427 and Ecommodore to condense our list down to a neat 10. If you know of any more we haven't mentioned, please let us know!
HR coupe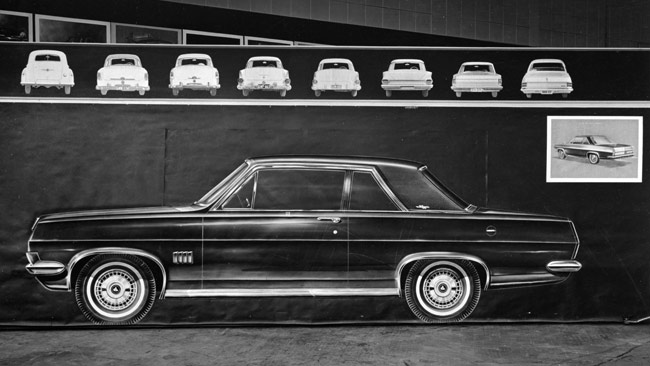 Although pictures surfaced of what appeared to be a factory HR Holden two-door, it was revealed to be an early Opel Rekord coupe with Holden HR front and rear ends. The company did, however, experiment with the idea in design phase. Holden's first coupe was the 1968 HK Monaro, which appeared one generation later.
EF Holden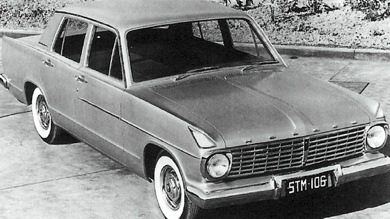 Although the HD Holden is typically known as one of the least successful designs, with its narrow track and gawky front end, it was a damn sight better than the car that Holden nearly launched in its place; the American-designed EF. The ungainly car was designed in GM's Detroit headquarters, and it showed. The Opel-esque passenger compartment was bookended by American styling flourishes such as fin-like turn signals, vertically stacked round taillights and incongruous bodyside mouldings. Mercifully, it was binned when Holden got its first design centre.
Torana GTR-X
The Torana GTR-X was billed as an extraordinary sports coupe to take on the Datsun 240Z, Lotus Esprit and Mazda RX-7. Its wedgy shape and floating A-pillar are so incredibly timeless that it's a real tragedy the beancounters cut it down before it had a chance to reach production. Weighing only 1043kg, with four-wheel disc brakes and a triple-carb straight-six (V8 planned too), it could've been Australia's first purpose-built sports car from a mainstream manufacturer.
Torana 5-door Liftback
As a contingency plan, a 5-door liftback version of the UC Torana was designed and prototypes built, in similar style to the Rover SD1, which it was photographed with for comparison in its day. Liftbacks were slowly starting to come into vogue in the 1980s, but seen as a risk in the late 1970s, with few deviating from more conventional body styles. As you can see, the space efficiency would've no doubt been superior, but Holden didn't go ahead and bet all its medium car chips on the Camira instead.
WA Kingswood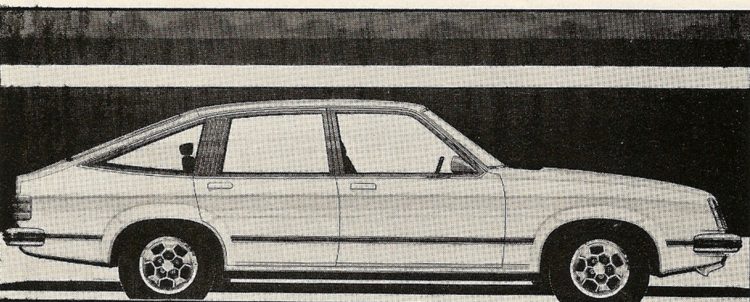 There was understandable trepidation about the VB Commodore within Holden's headquarters, which turned out to be justified due to its smaller size than the rival Falcon. As a back-up plan, Holden conjured up the WA Kingswood; a six window design with a shovel nose front end to modernise the HZ. Instead, it went with the two-car strategy of VB Commodore and WB Statesman/Ute.
VB Commodore 350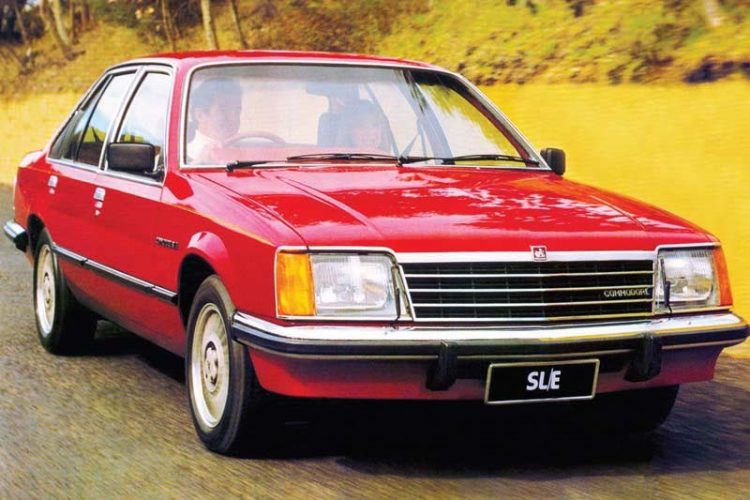 A working prototype of a VB Commodore (regular VB SL/E pictured above) with a 350 Chevy V8 between its front wheels was built as a potential homologation special, with an expected production commencement in 1980. Despite the engine slotting in with minimal fuss and a muscular design made for the car, it was abandoned when HDT was sold to Peter Brock and the still-dominant 5.0-litre cars were used henceforth.
VT Toyota Lexcen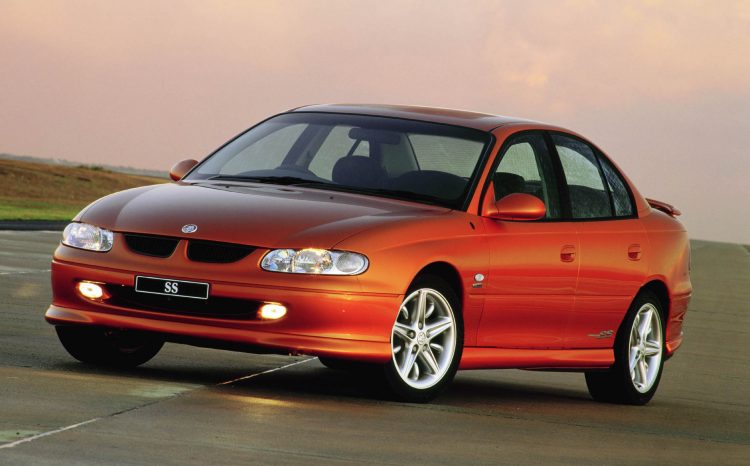 The much-maligned Button plan, with several badge-engineered oddities, was drawing to a close in the late 1990s. One of these partnerships was the Holden Commodore rebadged as a Toyota Lexcen. From 1988 to 1997, the Toyota scored minimal differentiation from its Lion-hearted stablemate, albeit with trim names like 'Newport' instead of Calais. A Lexcen version of the VT Commodore (pictured) was purportedly drawn up before being ditched at the 11th hour. It apparently featured much more unique characteristics than the models before it. Unless a sketch exists somewhere, we may never see it for ourselves. A Buick planned for US export was also similarly drawn up, only to be abandoned as well. The VT's LHD export program to the Middle East was a happy by-product of this endeavour, however.
Monaro Convertible
The transition from the 1998 VT Commodore Coupe Concept to a production car in 2001 was an astonishing and hugely successful feat for Holden. The Monaro proved to be a true halo car that only served to add to Holden's already huge legion of fans. A convertible prototype was made, which looked gorgeous, but from all accounts, did not handle the loss in rigidity quite so well and suffered from terrible scuttle shake. Sometimes beauty is only skin-deep.
VE Torana/Nullabor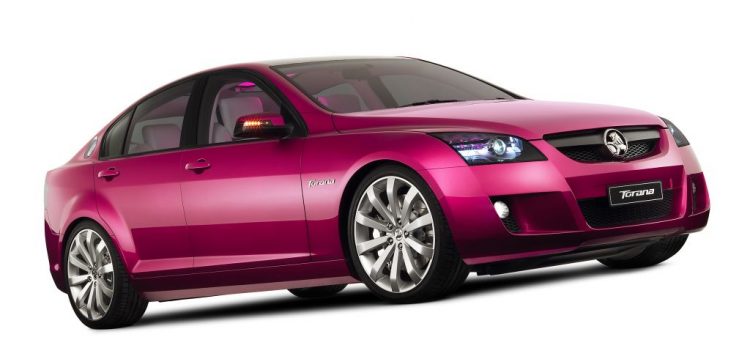 During the middle of the last decade under the visionary Peter Hanenberger, Holden had an incredibly diverse range spun off one platform, with an equally exciting future on the way. Two vehicles which could have kept Holden profitable and able to continue making vehicles here without government subsidies were the reborn Torana and 'Nullabor' SUV. The Torana was to be a BMW 3 Series rival, using a combination of GM's Alpha platform and proven Zeta mechanicals. The Nullabor was nixed in favour of a Sportwagon, as Holden had a limited budget after the $1bn VE. Sadly, due to the GFC and other factors GM did not allow these to go forward.
2017 Australian-built Commodore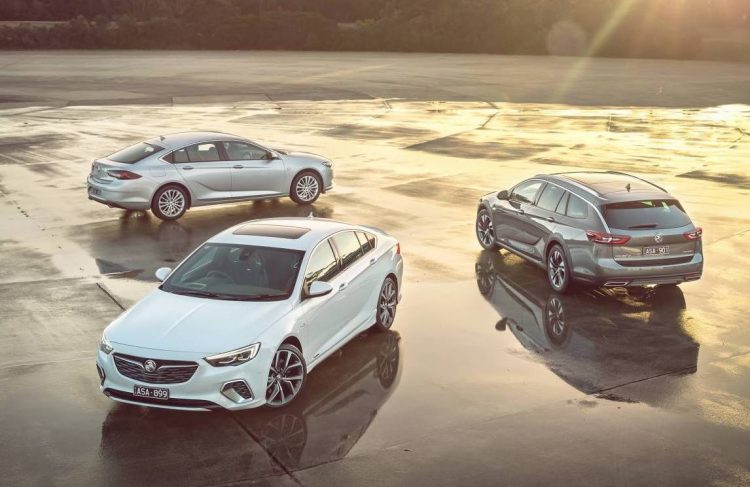 Before the announcement that local manufacturing would cease, Holden was working on two cars to continue to 2021. One was the second-gen Cruze (now known as Astra Sedan) and a version of the Commodore we now receive as an import. The local version was said to have a longer wheelbase than the 2830mm of the ZB Commodore (pictured above), probably 2905mm like long wheelbase E2XX derivatives, such as the Buick Lacrosse. Once the Federal Government announced it would no longer be investing in our local car industry, Holden pulled the plug and began work on localising the imported ZB Commodore we have today.