It's been officially confirmed, the Holden Commodore will be killed off in 2020, along with the Astra, as the struggling Aussie brand focuses on SUVs and commercial vehicles.
In a statement handed out this week, Holden says the new focus is consistent with customer preferences. It points out that SUVs and utes make up 76 per cent of its sales so far this year, and it sees the trend continuing.
This means the Commodore will finally rest in peace. Many fans have said the Commodore name should have went out when local production ceased, but instead Holden has since been rebadging the German-made Opel Insignia.
Sales of this model haven't been doing well. Part of this is due to the large car segment reporting big drops in sales. Holden says that in 1998, the segment reported 217,882 sales, while this year the segment is projected to hit about 8700.
Holden Commodore sales so far this year (through November) are at just 701 units, which is down 37.4 per cent. The segment overall is reporting a 30.3 per cent drop in sales year-to-date. Speaking about the decision to axe the Commodore, Holden interim chairman and managing director, Kristian Aquilina, said:
"The decision to retire the Commodore nameplate has not been taken lightly by those who understand and acknowledge its proud heritage. The large sedan was the cornerstone of Australian and New Zealand roads for decades. But now with more choice than ever before, customers are displaying a strong preference for the high driving position, functionality and versatility of SUVs and Utes."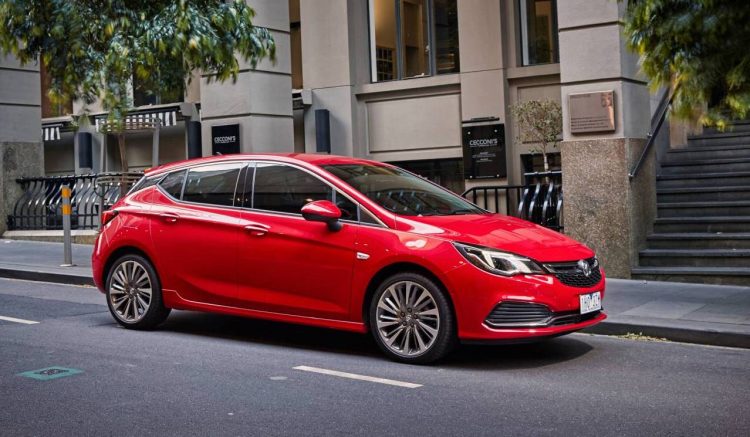 As for the Astra, it isn't doing too bad on the sales charts. So far this year it has reported 4047 sales, however, that figure is down 54.1 per cent year-to-date. The segment overall is reporting an 18.3 per cent drop in sales across the same period.
On a more personal note, we think it is a shame as the Commodore and Astra are quite good products for their respective segments. It seems sales of the competitors are just too overwhelming for the Astra, while the Commodore sits in an increasingly unpopular segment.
Holden as a brand isn't doing all that well itself, either. So far this year the brand has sold 39,969 vehicles. That's down 28.5 per cent compared with the same 11-month period last year. And that's well below the market's overall downturn of 8.2 per cent. It's currently sitting in 10th position overall for car brands.
Holden says sales and deliveries of Commodore and Astra will continue as normal through 2020, however, specific orders and some specifications will slowly dwindle out. All MY2019 Commodore and Astra orders will come backed by a seven-year warranty to help sweeten the deal. The existing warranties and servicing and spare parts for the models will remain the same until "well into the future", Holden says.
As for the brand's new products, Holden confirms it will be launching the MY20 Equinox in the first quarter of next year, along with the MY21 Colorado in Spring bringing in a "significant upgrade". Orders for the Chevrolet Corvette will also commence next year.