Ricardo has released one of its more unusual creations of late, unveiling its Ford Ranger 'HEX' 6×6, showcasing a hybrid powertrain and some immense payload figures that.
The team at Ricardo says its HEX conversion is unique, in the way that it has been designed as a more straightforward bolt-on system, with no major modifications necessary on the base Ford Ranger, meaning it doesn't forfeit its original manufacturers' warranty.
Power comes supplied by Ford's existing 3.0-litre V6 diesel paired with a new electric rear drive system, increasing power up from 186kW to 210kW, with Ricardo says offers payload figures of 3800kg, a massive 2800kg more than you'll be able to move in the standard Ranger Wildtrak.
Underneath, Ricardo's Ranger conversion adds De Dion suspension setup that can be decoupled from the drive systems, allowing more to be added or deleted, with another 6×4 variation possible using a lazy axle.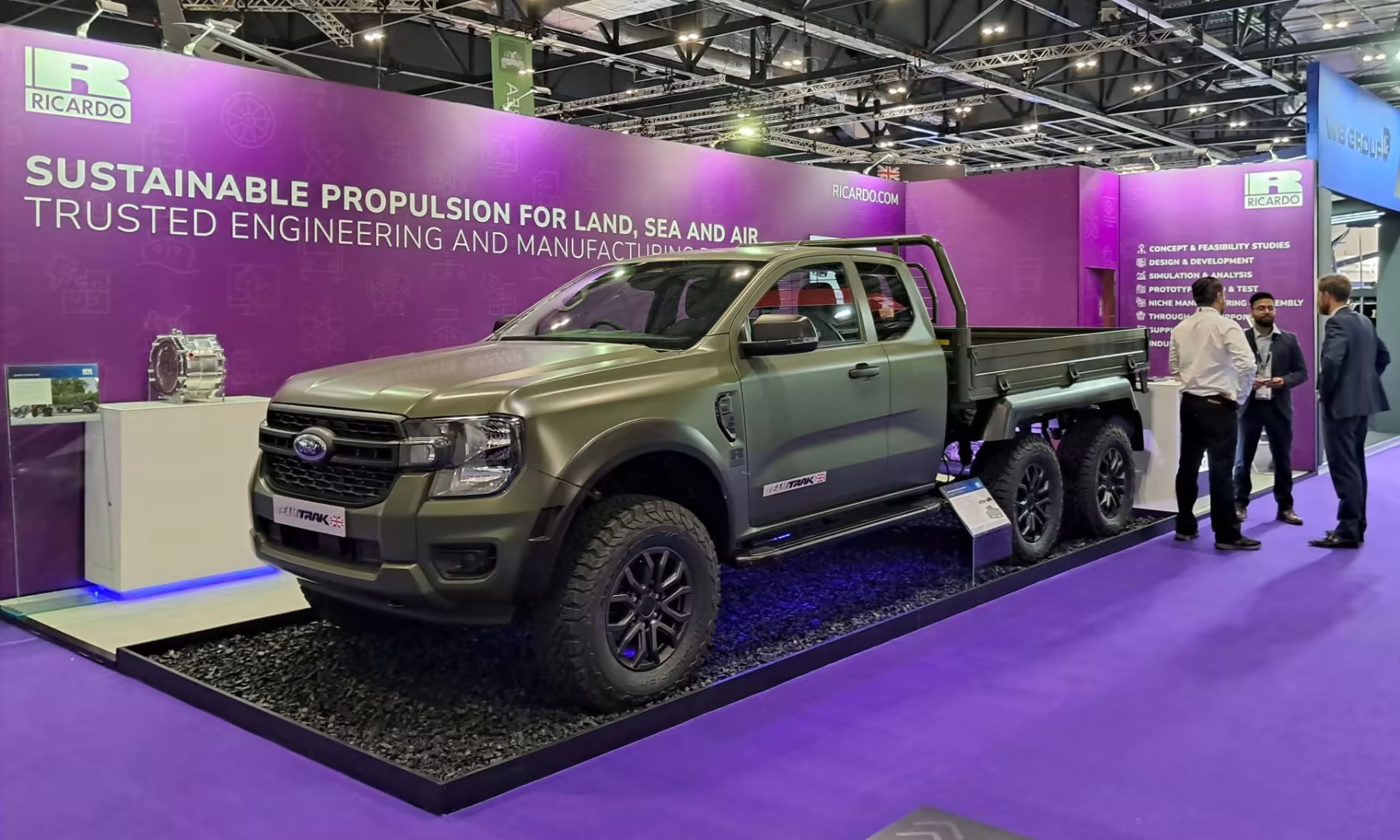 This isn't the first Ford 6×6 aftermarket kit we've seen, with Hennessey releasing their VelociRaptor 6×6 that kicks out a mammoth 450kW of power and features locking axles all-round for immense grip.
Nor is it the first hybrid Ford Ranger to hit the interweb in recent weeks, with Ford itself releasing details of its plug-in hybrid Ranger will be launching in 2025, powered by a 2.3-litre turbo-petrol unit and an electric motor capable of 43km of all-electric driving.
"The HEX benefits from an existing proven automotive platform," says Ricardo's Head of Special Vehicles, Paul Tarry, who added that this "fit-for-purpose solution is flexible, durable and doesn't lose any of the characteristics needed to perform in the toughest of environments."
"The addition of a hybrid electric drivetrain means that this vehicle is helping to fulfill clients' sustainability objectives, allowing the benefits of future mobility without a loss of performance, and as an added advantage, we are able to preserve the existing warranty on the base vehicle."