Have you always wanted your very own Group B Rally car? They can be very expensive, and they aren't exactly road legal. Audi tuner MTM has come up with a solution; the A1 Group B edition.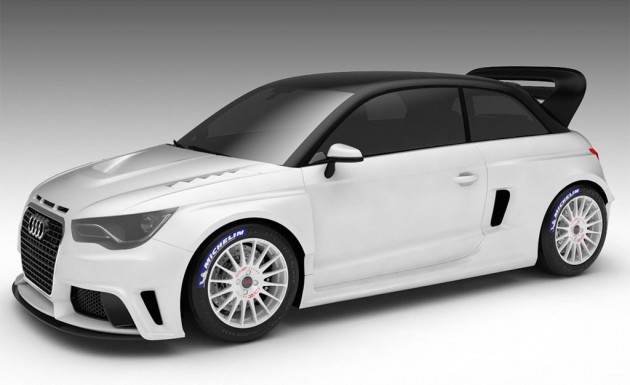 It's a project based on Audi's smallest performance model, the S1 Sportback, only it is completely overhauled from top to bottom. On the outside is a custom wide-body aero package with scoops and vents on every panel, with a massive rally-like wing at the back.
Although the body looks super tough, it's what's underneath that will really blow your mind. In the tiny engine compartment is a heavily worked 2.0-litre TFSI pumping out as much as 331kW.
MTM is also considering shoving in Audi's 2.5-litre turbo five-cylinder engine. In its most common form it produces 265kW, however, Audi itself has revealed the TT Clubsport concept with the engine producing 441kW. The unit obviously shows huge potential.
Out on the Nardo proving ground in Italy, the tuning company has tested the little beast and hit a top speed of 324km/h. And that was with a 314kW version. With the 331kW tune it's expected to be able to nudge 330km/h.
MTM is planning to produce the mighty Group B edition and sell it as a street legal production car. It is simply waiting for interest from potential punters. Once it receives pre-orders from 10 buyers it is set to hit the market priced from about 120,000 euros (around AU$173,800).