Tuned Porches are always welcome here at PerformanceDrive, and one of the most highly regarded of tuners, TechART, has come up with its latest kit; the Techart GTStreet RS. Based on the Porsche 911 GT2 RS, it offers 700hp and does 0-100km/h in just 2.8 seconds.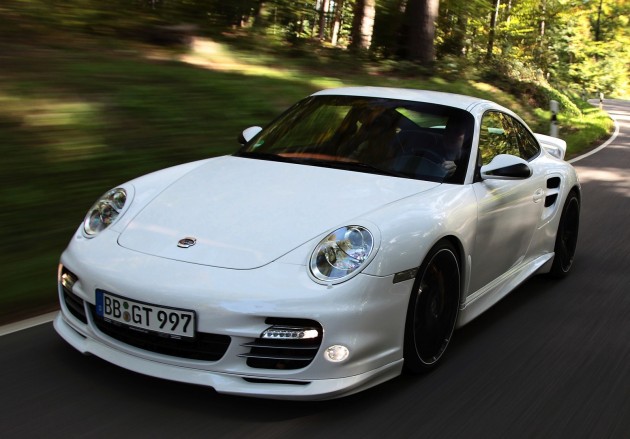 The Porsche TechARt GTStreet RS was unveiled at the 2011 IAA frankfurt Motor show in Germany, which closes its doors for another year this Sunday, featuring a bespoke bodykit, new suspension and wheels, and an awesome engine tune.
In standard form, the Porsche 911 GT2 RS is already Porsche's most powerful road-going 911 in history, offering 456kW and 700Nm. Porsche says the car is quick enough to smash 0-100km/h in just 3.5 seconds.
The TechART GTStreet RS tune consists of a comprehensive TA 097/T3 power kit, including TechART VTG turbochargers, a sport air filter, TechART manifolds and intercoolers, and a reprogrammable ECU. This takes output to 515kW and 880Nm.
TechART says the TechART GTStreet RS is capable of accelerating from 0-100km/h in just 2.8 seconds, and 0-200km/h in 9.0 seconds. Top speed is rated at 352km/h.