The company responsible for the McLaren P1 LM, Lanzante, says it is eyeing-off a Nurburgring lap record by the end of the year as it fine-tunes the road-legal GTR package.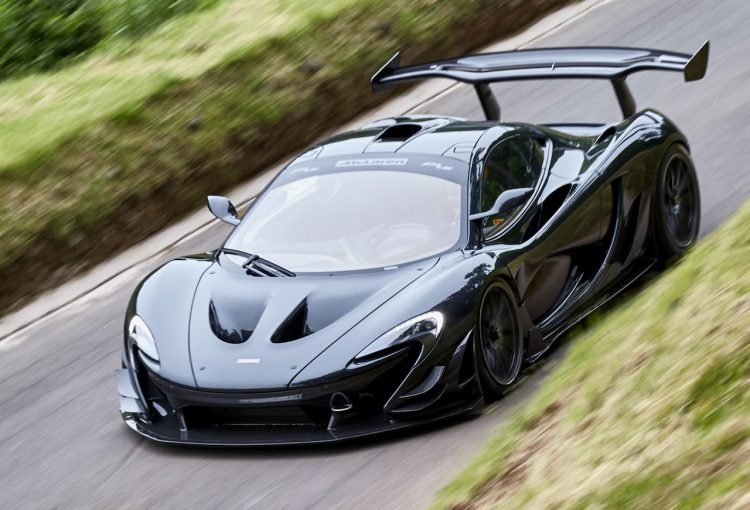 Lanzante boss, Dean Lanzante, has said he and his team are preparing a car to tackle the Nordschleife to finalise its development, hinting that an attempt to the 6:57 time set by the Porsche 918 Spyder could be made if the stars align.
"We've seen what the road car is capable of there and we've got simulations of what our car can do. We don't have the finances or the time to do something like Porsche," he said in reference to Porsche's setup at the Nurburgring in its effort to clinch the production car record.
He added that there are several variables that could stop the team from hitting record-setting pace, like "if it rains, the track isn't fast enough, so we can't do a lap. And we don't want to do a Koenigsegg…" This is a reference to the widely publicised crash of a Koenigsegg One:1 just weeks ago, where an ABS failure resulted in a very expensive crash.
The team at Lazante is instead focussed on delivering five P1 LMs to their final destination, rather than crashing them in a hunt for the lap record.
The McLaren P1 LM recently took out the record at the Goodwood Festival of Speed, and the team at Lanzante is now looking to fine-tune the performance package for customers to add to their P1. "Whatever upgrades we develop in testing, we give to the customer… it's part of the package," Lanzante said.
He confirmed a team of engineers will take a P1 LM to the 'Ring. "Kenny Bräck is doing all of the driving, so if an opportunity arose, we have the right man for the job," he said.
McLaren has refused to confirm an exact 'Ring time for the stock P1, instead saying the car ran a sub-seven-minute lap, which makes the possibility of a modified P1 LM beating Porsche's 6:57 entirely possible. We'll have to wait and see.