The next-generation Dodge Viper will get a name change; the 2013 SRT Viper. Dodge parent company Chrysler has decided to drop the Dodge branding for the next model to ensure its place is firmly in the performance car segment.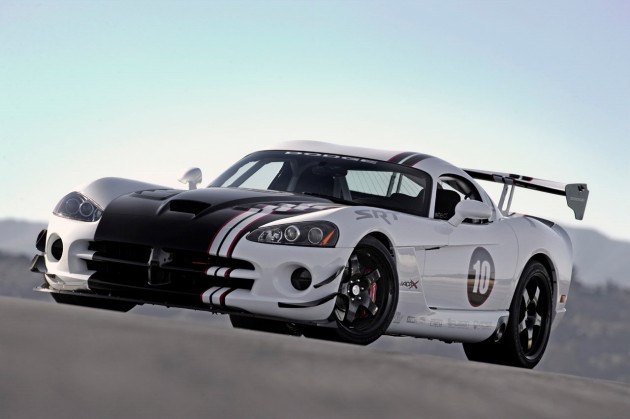 Along with the new model name, Chrysler Goupr LLC also announced that it is reopening its Conner Avenue Assembly Plant in Detroit, where production of the previous generation Viper took place, and where this new SRT Viper production will commence. Ralph Gilles, president and CEO of SRT brand and Motorsports, said,
"The next generation Viper will make its return to the product lineup in late 2012 as a 2013 model. We're extremely excited that our ultimate American sports car will continue to live on and be produced exclusively here in the Motor City."
Production at the reopened plant is said to provide up to 150 new jobs, with the building of the 2013 SRT Viper set to commence later in 2012.
Details are still a bit scare, but the 2013 SRT Viper is said to feature a new 8.7-litre V10 engine producing upwards of 450kW of power and 760Nm of torque. Full details, along with the car itself, are expected to be unveiled at the 2012 New York Auto Show in April.