Does anyone remember the Nissan Serena minivan from the 1990s? Much unloved, it was a mid-engined Toyota Tarago, pensioned off here after the first (SR20-powered) generation. Autocar called the glacial diesel version 'the worst car of the decade'.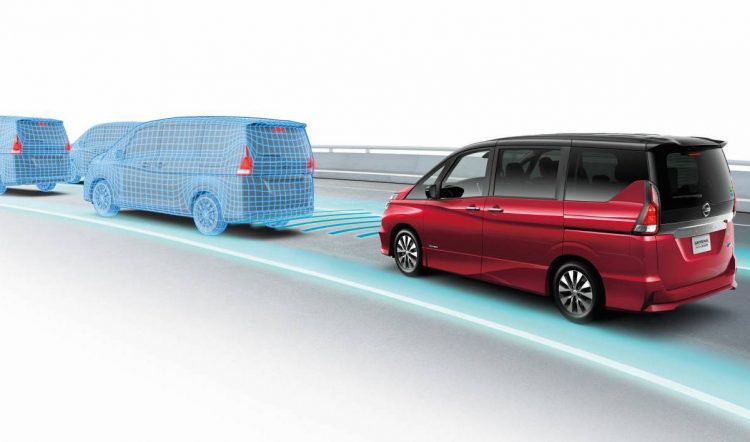 Anyway, two generations later it is still being made in Japan. The next all-new model is about to be launched, debuting a semi-autonomous technology which is slated for other Nissan models, called ProPILOT.
ProPILOT is said to ease drive workload in dense traffic scenarios as well as long-haul commutes to and from work. It mirrors systems seen in Tesla, Volvo and Mercedes vehicles, which steer, brake and accelerate without driver input.
Unlike those more expensive systems, Nissan's relies solely on a single camera doing away with LIDAR and radar. This camera has a higher degree of sensitivity than other cameras to detect line markings and other objects.
Like Volvo's system, it relies on a vehicle ahead but only under 50km/h. It works in constant-flow traffic between 30 and 100km/h, with faster speeds promised between now and 2020. It can detect hazards and resume back to cruising speed once the driver prompts it to do so.
The first other model to benefit from this system is set to be the next Qashqai (formerly Dualis), which comes in for a mild update next year.