McLaren has given us a glimpse of the upcoming P1 GTR's interior and has outlined what P1 GTR buyers can expect from owning such a special car. Only current P1 owners will be given the opportunity to buy a P1 GTR, making ownership extremely exclusive.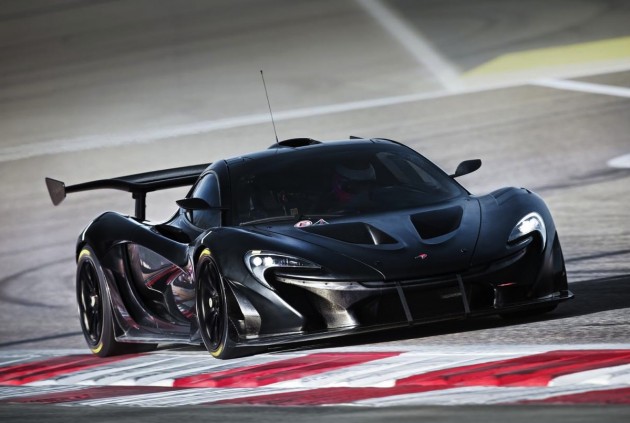 Between 10 and 12 international events will run as part of the P1 GTR programme, with owners able to select six of the events in total. All events will be held at international Formula One venues and owners will be treated to a first-class racing experience, getting their very own driver trainer, own garage with their car prepared in their preferred livery, access to P1 GTR engineers and technicians, as well as all the appropriate racing accessories such as a helmet and racing suit. Their cars will also be fully prepared for each specific circuit.
In the video below McLaren P1 GTR programme director Paul Mackenzie comments,
"The GTR programme is about getting our drivers to get the most out of the car. Before they even get to the car. They'll have the opportunity to come and join us here at Mclaren and have unprecedented access to the simulator we have that will enable the owners to drive the circuits, to drive the car, before they get anywhere near a circuit. They'll learn the turning points, the braking points; they'll understand the true performance of the car before they get to the circuit."
The P1 GTR uses a revised version of the 3.8-litre twin-turbo hybrid V8 found in the road-going model, lifting power from 674kW to 736kW (1000PS). The engine uses a central-mounted exhaust made from inconel and titanium that creates a sound more in line with a GT race car. Other features include a hydraulic drag reduction system, 19-inch wheels with centre-lock hubs, and on-board air jacks to lift the car in the pits as if you were in a real race.
As you can see in the interior images just released (see gallery below), the stripped-out cabin is filled to the brim with carbon fibre items with only relevant equipment related to a race car included. The seat in each car will be tailored to suit each owner, further adding to the personal experience P1 GTR ownership will deliver.