This, the Jaguar I-PACE, is a very exciting car. And not just for the market, but for Jaguar as well. It's the British marque's first fully electric production vehicle. And, it has managed to hit the local market sooner than the fierce German carmakers which are all eagerly planning an electric SUV for this class as well.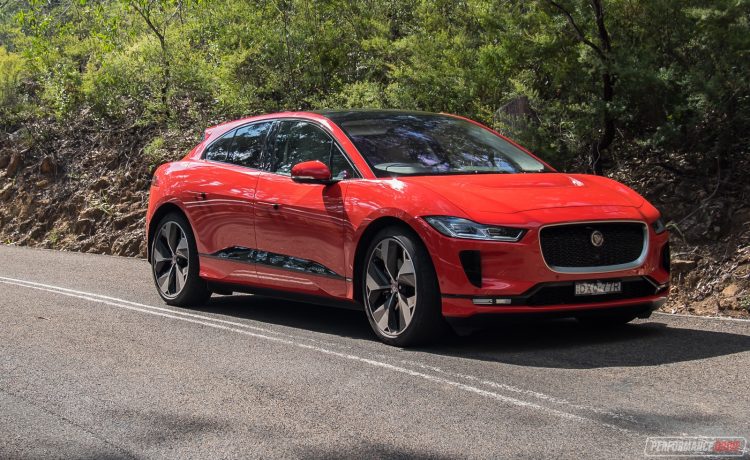 You see, Audi will soon launch its e-tron. BMW will offer the iX3. And Mercedes has its EQC. All of these are pitched at the mid-size SUV/crossover market segment. But, none of them have arrived quicker than the Jaguar I-PACE. This is on sale now and has been for quite a few months.
In Australia there are a number of different variants, from S, SE, to HSE. At the top, for a limited time, is the First Edition, based on the HSE. That's what we've just sampled here. We thought we'd put together another one of our detailed reviews for you, in POV style, to show you what the car is all about.
We've tried to cover everything in the video, including some demo 0-100km/h runs with the Vbox. However, if we missed anything we'll be sure to include it in the full written review coming soon. We'll also do our more typical 0-100km/h video tests as a seperate video. In the meantime, click play below for 40 minutes of Jaguar I-PACE.