Reports are circulating that Alfa Romeo is still at odds with Fiat bosses regarding the name of its highly anticipated new sedan, which will form as a successor to the 159 and 166.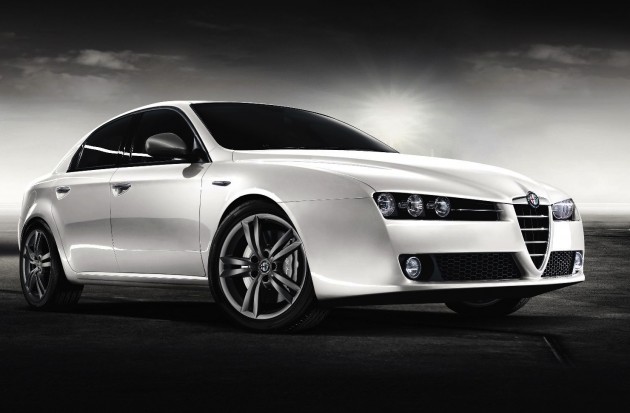 Italian media outlet AutoEdizione says the model, at this stage codenamed 'Tipo 952', is caught in an awkward position between Alfa Romeo and its Fiat-Chrysler management.
Design chief at Fiat Chrysler Lorenzo Ramaciotti has confirmed interest in naming the model the 'Giulia', which has historical and intrinsic value at Alfa Romeo. Fiat, on the other hand, is reported to be eyeing off a numeric name in an effort to eye up the rest of the European competition more directly.
The new model is due to be unveiled on June 24th this year, and has been confirmed as larger than a BMW 3 Series, but smaller than the 5 Series. The model will feature a Maserati-developed rear-wheel drive 'Giorgio' platform, and will reportedly lead to a 3.0-liter twin-turbo V6 performance variant down the track.
Alfa Romeo is planning to introduce eight new models by 2018, as part of a US$7-billion investment plan. The investment hopes to see annual brand sales soar from 74,000 currently to around 400,000 by the same year.