A McLaren P1 has been involved in a crash in Dallas, Texas in the US, completely destroying the epic hybrid masterpiece. The P1 has only been on sale for a short time.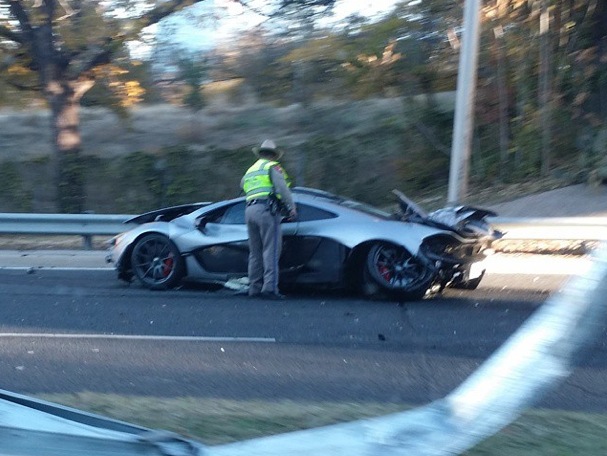 The official cause of the crash is unknown at this stage, but it is believed the driver lost control near a tollway at a fairly high speed.
As you can see by these images, first published by a social media user named davesplace, on Instagram, the rear of the P1 has suffered extensive damage to the body and various mechanical components.
With damage at both the front end and rear end, it would be reasonable to assume the car spun around at some point, clipping objects on its way around. An island or gutter may have also been involved, considering the rear wheel and suspension is torn apart.
Some reports suggest it may have rolled, however, the main cockpit area, which is made from carbon fibre, looks mostly intact. The occupants inside probably got away without serious injury but such info is yet to be revealed.
We'll remind you the P1 is McLaren's flagship model. It comes with a complex hybrid system churning out 674kW of power and 900Nm of torque. This is a weapon of a car, capable of 0-100km/h in just 2.8 seconds.