While Hyundai prepares its 'N' performance sub-brand, sibling company Kia is yet to dive into the performance car market. That is set to change in the next five years though. Kia is promising an all-new sports car by the end of the decade.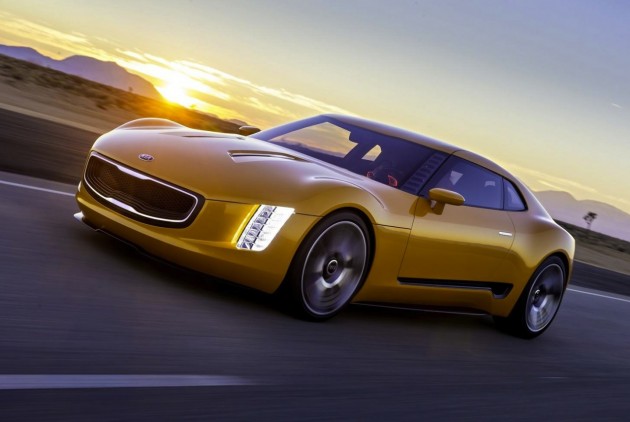 The news stems from an Autocar report that says the company is planning a sports car inspired by the GT and GT4 Stinger (pictured) concept cars. It's understood the new model won't be based on any existing vehicle, instead using a freshly-developed platform.
Speaking with the publication, Kia UK boss Paul Philpott said the car will arrive "by the end of the decade". It will also wear an affordable price tag, and is set to be a global model, which means it may eventually find its way to Australia.
Specific details are still a bit hazy, but if we look at the GT four-door coupe and the GT4 Stinger, we can expect a modern and distinctive exterior design incorporating Kia's latest styling cues, as well as an interactive interior with comprehensive connectivity.
As for the engine? Well, it's unclear at this stage. If Kia decides to go directly up against the likes of the Toyota 86 we'll probably see a 1.6 or 2.0-litre turbo producing upwards of 150kW.
In the case of the Stinger concept, it featured a 2.0-litre turbo producing 235kW, connected up to a six-speed manual with rear-wheel drive. If this is the path Kia decides, it'll go nicely up against the likes of the Nissan 370Z.