It's been a sad day for all Ferrari and automotive fans alike, as yesterday Sergio Scaglietti passed away, aged 91. Scaglietti and his Carrozzeria Scaglietti body shop are responsible for some of the most glorious Ferrari models ever made.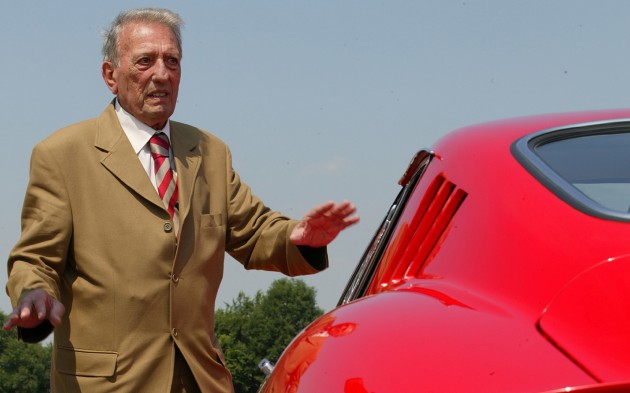 The name may sound instantly familiar to some, as the Ferrari 612 Scaglietti was named after the man. Mr Enzo Ferrari used to take his cars to Scaglietti's shop, which was set up in 1951 right near Ferrari's Maranello headquarters in northern Italy.
Enzo Ferrari appreciated his work so much so that he decided to ask him to build the bodies of his road and race cars. Stunning examples included the early Ferrari 250 Testa Rossa and GTO.
Ferrari president Luca di Montezemolo said a few words about Scaglietti and about what he meant to Ferrari, saying,
"We lost a friend, a travel companion, a man who had his name forever connected to the Prancing Horse.

"Sergio Scaglietti leaves behind the legacy of an artist who, with his talent, created some of the most beautiful cars of our history. He was a real and natural talent who made cars with his hands and with his eyes, as he liked to say."