The new Toyota C-HR is off to a flying start in Europe, where it has already etched itself as the third best-seller in the company's showroom having since been on sale since the beginning of this year.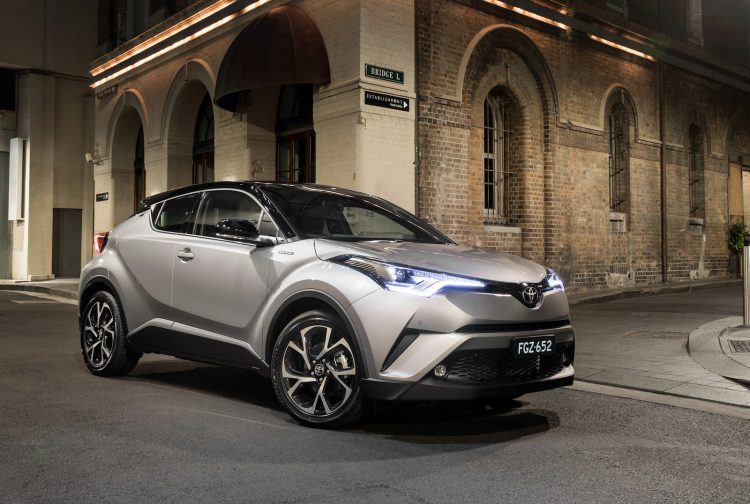 According to sales stats, Toyota has sold 31,888 units during the first quarter of this year. Although it hasn't quite caught the Nissan Qashqai for the class crown, with its 75,114 sales, it is set to catch up. Toyota has said it expects to sell around 100,000 C-HRs per year in Europe.
Early demand has apparently put production to the test at the company's facilities in Sakarya, Turkey. Toyota Motors Europe vice president of sales and marketing Matthew Harrison said there have been 80,000 sales contracts taken in at the end of April. In an Automotive News Europe report, Harrison said:
"This year, we will comfortably sell more than 100,000, probably toward 110,000. We have more than two months' worth of order bank, in terms of consumers waiting. We are having to reallocate supply in order to avoid customer dissatisfaction or unnecessary waiting times."
Original forecasts for the funky SUV weren't this high, but as pricing and packaging were put together, and the fact the SUV market is booming, Toyota experienced a surge in demand as soon as it went on sale. Harrison says they knew early on that production might not meet demand.
Some of the demand is coming from younger audiences, particularly for the Toyota brand. It's said that the average age of Toyota customers in Europe is 56-57, which is higher than the industry average. However, the C-HR is part of a new wave of products that Toyota has planned to help add some fun and excitement to its showroom.
In Australia the Coupe High Rider (C-HR) is reporting decent sales. It's only been on sale here since February, and so far it has been sold to 1721 buyers. This makes it the eighth most popular vehicle in the demanding small SUV segment.