Bespoke Renault-owned carmaker Alpine has released a teaser of its all-new model which will debut on February 16.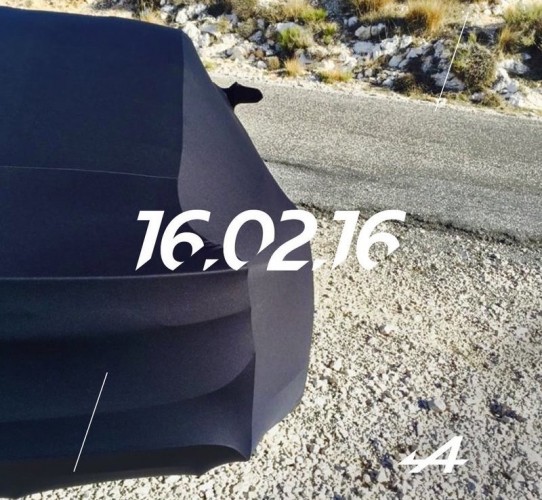 Alpine had a strong presence in the sports car scene back in the '60s and '70s, but this will be company's first new production model. It's set to be inspired by the Celebration concept car from last year (below), and is tipped to be called the A120.
Only this image has been released (above), but it gives us a reasonably clear clue as to its body style and overall silhouette. It seems to have a long swooping roofline that blends into the C-pillars and hatch, with the must-have bulging rear haunches for a purposeful stance.
All of the specifications and finer details are of course still under wraps, however, speculations suggest Alpine will be using some components from its parent company, Renault.
In the engine compartment, we could be offered a number of different options, potentially spanning from a Clio R.S.-derived 1.6-litre turbo producing around 150kW, and up to a 2.0-litre Megane R.S.-derived turbo producing as much as 220kW.
Following tradition, the new Alpine is expected to be a very lightweight vehicle with rumours suggesting a kerb weight of around 1100kg. This will help with overall performance and handling agility.
The new model is set to be like a modern interpretation of the classic Alpine A110 which was built between 1961 and 1977. It came with various engine options, ranging from a 1.0-litre and up to a 1.6-litre. It weighed just 700kg.