At this month's Pebble Beach Concors d'Elegance event in the US later this month, McLaren will have something eye-catchingly purple up its sleeve to catch retinas off guard.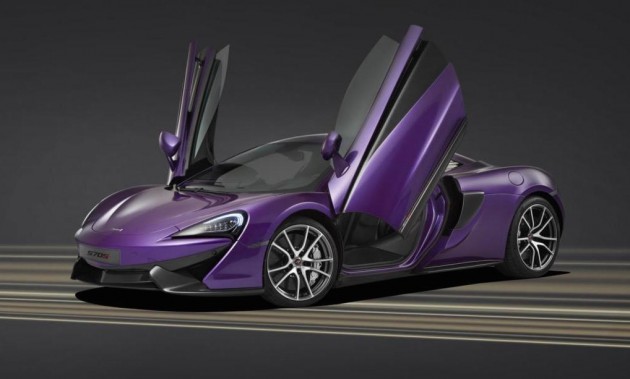 To showcase the potential of its McLaren Special Operations division, the firm has built a 570S replete with a Mauvine blue paintwork, interior accents and special carbon fibre trim, as well as a carbon dashboard and seats.
Just in case that wasn't distinctive enough, it will be joined by a 'Ventura Orange' example as well. Other McLaren vehicles on display at the event will include the legendary F1 GTR (borrowed from BMW North America), the 650S Le Mans and the 675LT.
McLaren announced its Special Operations division in 2011. It specialises in bespoke customisation options, and has even made one-off vehicles including the X-1 inspired by Facel Vega cars, as well as a variant of the P1 with stunning red accents. It has fulfilled some wild requests for customers too, including gold-lined engine cowls and Gulf-oil orange and blue paint themes.
The 570S is McLaren's entry-level supercar with 419kW. A detuned version, the 540C, has also been launched and aimed at Asian markets.