Infiniti has confirmed it is looking to introduce a high performance vehicle with upwards of 410kW in the future. Company president Johan de Nysschen recently sent out a letter advising of a new model naming structure, and confirmed the new flagship.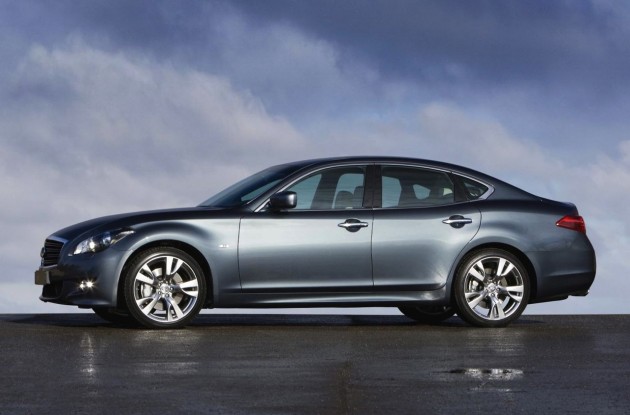 (Infiniti M37 shown)
Talking about the new naming structure, and clarifying potential confusions, Nysschen said,
"I'm sure you will agree, it would be a bit odd to have a powerful, luxurious and refined V8 powered Infiniti M56, then position a new high-tech 550-plus horsepower performance flagship for the Infiniti M range above it, using a potent charged induction V6, but then call it Infiniti M30, which we would be obliged to do, following our current naming logic."
As you can see, Nysschen says the car will be a top-line model for the M sedan lineup, sitting above the M56, which comes with a 5.6-litre V8 producing 313kW and 565Nm. Power will come from a 'charged induction V6', developing at least 410kW.
This would position the car in the market sitting against rivals such as the BMW M5 and Mercedes-Benz E 63 AMG, both of which are the pinnacle in terms of performance sedans. No word has been mentioned on what the new model will be called.
Earlier in the year rumours were circulating surrounding the idea of Infiniti developing its own version of the Nissan GT-R. Being a subsidiary, sports-luxury company of Nissan, much of the technology from the GT-R was believed to trickle across.
In light of this latest announcement, it looks like Infiniti will be sticking to its brand philosophy and targeting the sports and luxury markets, as opposed to the dedicated sports car segment, of which the GT-R is positioned.