The guys over at Car and Driver in the US have managed to do 0-60mph in the new 2013 Audi S6 in just 3.7 seconds. This puts it in the definite low 4.0-seconds range for a 0-100km/h time.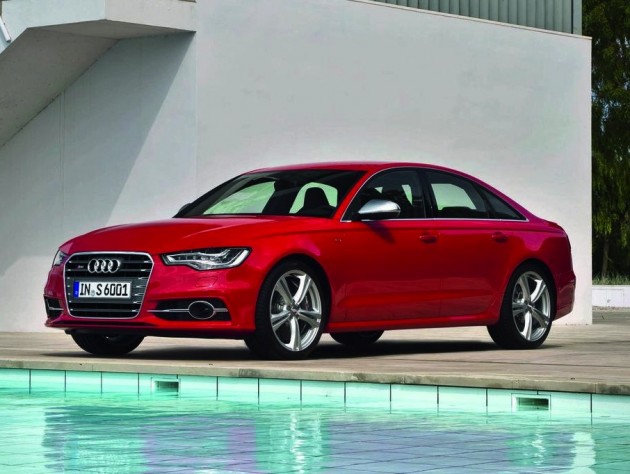 This is an extremely quick time, let alone from a large luxury sports sedan. The 2013 Audi S6 is due to arrive in Australia during the final quarter of this year. It comes with a new 4.0-litre twin-turbo V8 engine producing 309kW of power and 550Nm of torque. This is actually less powerful than the predecessor, which came with a 320kW V10. The heavier model was able to do 0-100km/h 5.2 seconds.
Audi says the new version can manage 0-100km/h in 4.8 seconds. Sometimes companies are rather modest with their figures, but this is an amazing difference if it's all credible. Even discounting for the fact that Car and Driver's time is in relation to 0-60mph, which is technically 97km/h, just 3km/h at that rate of acceleration would not take very long at all.
It's interesting to note that Audi's current flagship A6 on sale in Australia, the 3.0 TFSI, which comes with a supercharged V6 producing 220kW and 440Nm, is able to cover 0-100km/h in just 5.5 seconds. The time is very quick in itself.
We can't wait to see what the new Audi RS 6 will manage if this is just the S6. Stay tuned.