Australian Will Power has crashed out of the famous Indianapolis 500. Will Power's terrible luck at 'the Brickyard' continued after being caught up in another driver's accident midway through the race.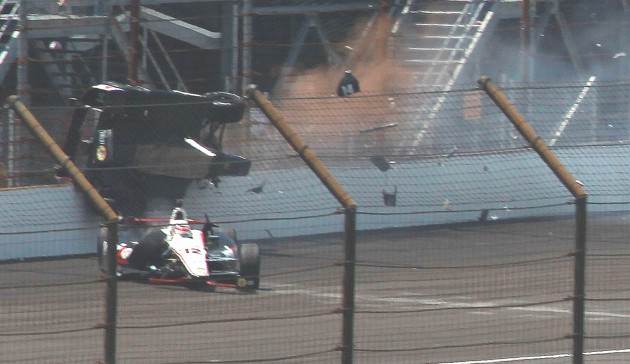 On lap 78 of 200, A.J. Foyt Racing's Mike Conway crashed into a wall as a result of breaking his rear wing a lap earlier when he hit his own crew members in pitlane. Power tried to avoid the out of control car, but it bounced off the wall and into his path.
Power, who won the previous three races of the IZOD IndyCar Series, remained positive post race but criticised Conway's team for allowing him back on the high-speed circuit with a broken wing. Power said:
"He said the team sent him out with a broken wing."

"I don't understand why they would do that. I'm fine, but I'm just disappointed for the Verizon guys. All the work they put in this month, and to be just taken out that. Obviously, both of us are okay."

"We'll move on."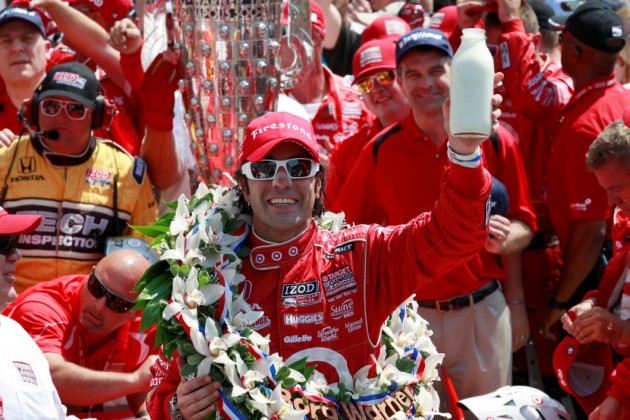 Power's fellow Aussie and Penske teammate Ryan Briscoe also had a disappointing end to the 500. After starting on pole, the Sydney-native lost the lead just 20 laps in and didn't get it back. He came home fifth.
2011 IndyCar champion Dario Franchitti went on to win the famous race at 'the Brickyard' after Japanese driver Takuma Sato tried to pass the Chip Ganassi driver for the lead on the last lap but spun into the wall.
Franchitti's Brisbane-born Kiwi teammate Scott Dixon came home second.
The brand-new design of IndyCar race cars, along with new turbocharged engines may have had something to do with the ongoing lead changes during the race – the lead changed a record 34 times between 10 drivers.