Toyota has finally officially unveiled the all-new, highly anticipated, Toyota FT-86 production car called the Toyota GT 86. The unveiling comes just days before its scheduled debut at the 2011 Tokyo Motor Show Wednesday this week.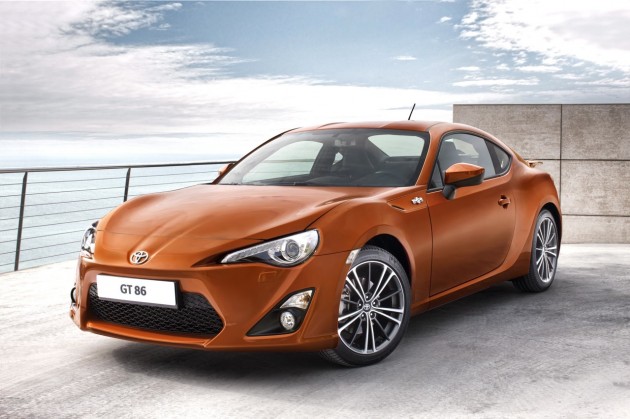 After months of leaks, teases and teasers, finally all has been revealed of the FT-86 production version, called the Toyota GT 86 (at least in Europe). The name follows tradition and pays tribute to Toyota's previous sports coupes, such as the 2000 GT and Corolla GT AE86.
As we already know, the Toyota GT 86 comes with a 2.0-litre naturally aspirated Subaru boxer engine developing 147kW of power (200PS) and 205Nm of torque. The engine uses Toyota's D-4S direct injection technology and reaches maximum output at 7000rpm.
Other interesting technologies with the engine include twin injectors – one direct cylinder injector and one port (read our What is: Direct Injection article for more details on direct injection), as well as a very high compression ratio of 12.5:1 promising excellent response.
Although official weight figures are yet to be released (reportedly 1180kg), Toyota says the new coupe offers a very low centre of gravity, sitting at just 475mm. Toyota says this helps to provide very desirable driver-focused handling.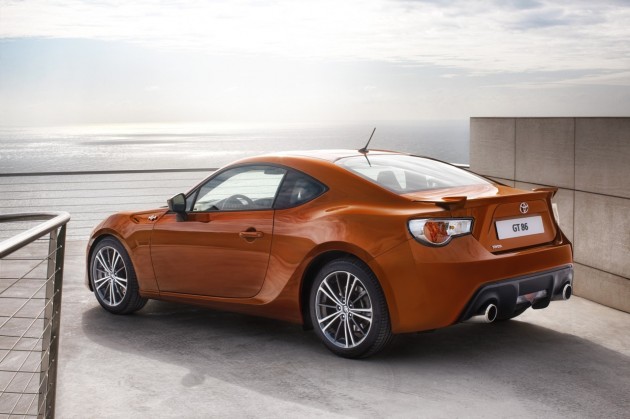 The GT 86 has also been engineered to offer a 53:47 front-to-rear weight distribution, partly thanks to a very low and pushed back driving position. Toyota says "the GT 86 makes the most of a light kerb weight, making it easy for drivers to exploit its nimble handling and cornering poise."
Speaking of handling, the Toyota GT 86 uses a MacPherson strut front suspension layout and a double wishbone rear setup which is both a lightweight and highly regarded formula for great rear-drive balance. The suspension is connected up to a set of 17-inch alloy wheels.
Buyers will be able to select between a six-speed manual transmission or a six-speed automatic option (with paddle shifters on the steering wheel), both feeding power down into a rear-wheel drive driveline incorporating a limited-slip differential.
The Toyota GT 86 will come with an electronic stability program that can be switched off, however, Toyota says it has been programmed to offer "dynamic stability at the limit of the car's performance envelope with minimal electronic intervention to help preserve the purity of the driving experience", which is great to hear.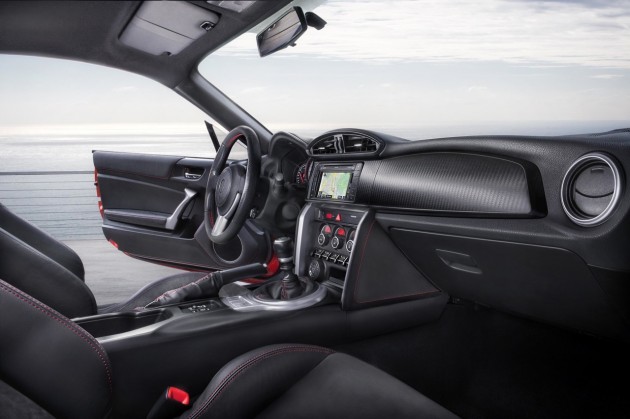 Inside, the Toyota GT 86 comes with four seats in a 2+2 arrangement, although, we're not entirely sure how useful the rear seats will be considering the compact nature of the coupe. The decor does look quite nice and modern though, with solid structures, some silver highlights and an interesting textured dash panel. The seats also look heavily bolstered for that superb hunkered down and held in feel.
As for the styling, well, we've all already seen various iterations of it over the past few months. The production Toyota GT 86 does look like an appealing sports coupe that will hold its age quite well, thanks to the model's already iconic personality.
At the back, there's a pair of strong haunches which give the impression of a prominent jawline, as well as a chunky swept up rear diffuser. While the front features a sharp bumper bar with plenty of angle and a huge open-mouth intake in the centre.
So, what are the figures we all want to know? Pricing, unfortunately, is yet to be finalised. Acceleration from 0-100km/h is 'expected' to be in the 6.0-7.0 seconds range, while fuel consumption is also expected to be 7.7L/100km for the manual and 8.0L/100km for the auto.
Toyota Australia has confirmed the Toyota GT 86 (not yet known if the badge name will stick, locally) will go on sale here in 2012, with pricing and an official on-sale date still to be sorted. The car will go on sale in the UK in June.
UPDATE: Some videos of the new model have been posted up onto YouTube.