Citroen has previewed its upcoming 2015 DS 5 online in preparation for its official debut at the Geneva Motor Show. It receives a new look and a revised interior with more technology.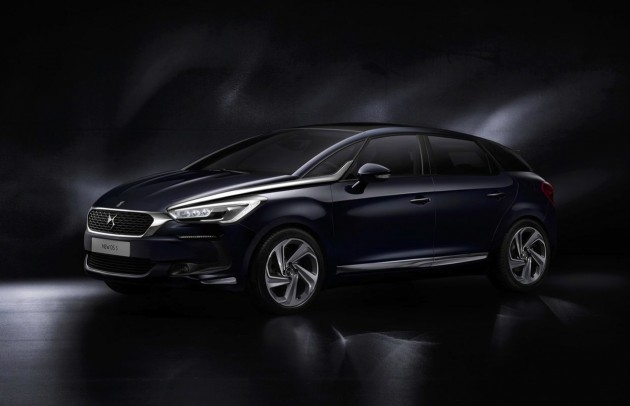 Styling-wise, the DS 5 has a refreshed look thanks to bold new lines and a new sculpted grille. There's also new xenon LED headlights that are similar to those seen on the latest DS 3, with revised taillights and dual chrome exhausts at the rear.
Inside, Citroen has taken a stand against buttons, and put in an all-new colour Touchdrive system which eliminates 12 physical buttons. Usets can also copy smartphone content onto the screen thanks to a new Mirror Screen feature. Citroen has also been nice enough to fit massaging seats with a memory function, keyless entry, ambient lighting, a Denon audio system and dual-zone air-conditioning.
In what is set to the be safest DS 5 to hit the streets yet, the car comes packed with a variety of safety systems like lane departure warnings, a reverse camera, hill-start assist, adaptive headlights, stability control, automatic high-beam function and a new traction control system.
The updated DS 5 will be powered by a choice of four engine options from Citroen's latest PSA motor lineup, some of which benefit from a revised six-speed automatic transmission. The lineup consists of a 121kW/240Nm petrol, 88kW/300Nm diesel, 133kW/400Nm diesel, and also a hybrid model which combines a 2.0-litre diesel with an electric motor for a combined output of 150kW.
The DS 5 will make its public debut at the upcoming 2015 Geneva Motor Show on March 3. It will go on sale later this year, although Australian specs and prices are yet to be confirmed.