The 2013 J.D. Power Initial Quality Study results are out, and it's Porsche, Lexus, and Infiniti that have come out on top. At the other end, Nissan, Mitsubishi and Fiat have been rated as the least reliable.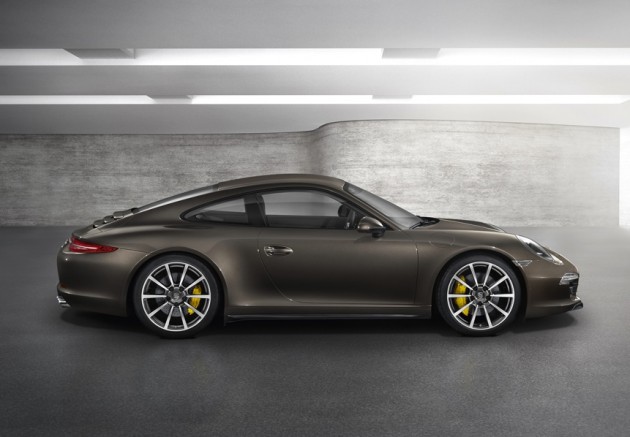 In the US, J.D. Power surveys are regarded as the best measurement tools for assessing the reliability and quality of vehicles. The surveys are conducted by owners of the makes and models being assessed, and in this Initial Quality test, the results were collected from over 83,000 owners of new 2013 vehicles after the first 90 days of ownership.
Some revisions were made to the 233-question survey this year for more comprehensive and more specific answers to questions. The firm says,
"The study has been enhanced to better measure the quality of today's vehicles, particularly problems related to new technologies and features now being offered."
Each vehicle is given a score in regards to problems per 100 vehicles (PP100). So how have manufacturers improved? Well, in 2012, Lexus came out on top, followed by Jaguar and Porsche.
This year, Porsche climbed to number one spot with 80 PP100, followed by US truck manufacturer GMC with 90 PP100, and then Lexus with 94 PP100.
The results are also defined into vehicle categories to further isolate the best from the rest. And in the premium sports car category, the Porsche 911 has been ranked number one. The compact sports car segment saw Porsche pick up another accolade, with the Boxster.
Other vehicles sold in Australia that were ranked best in their respective categories included the Mazda2 (sub-compact), the Honda Civic (compact), the Toyota Camry (mid-size), and the Lexus LS (large premium). Full top category results are as follows:
2013 J.D. Power Initial Quality – Top cars
• City car: Smart Fortwo
• Sub-compact car: Mazda 2
• Compact car: Honda Civic
• Compact sporty car: Mazda MX-5
• Compact premium car: Acura TL
• Compact premium sporty car: Porsche Boxster
• Mid-size car: Toyota Camry
• Mid-size sporty car: Chevrolet Camaro/Ford Mustang (tie)
• Mid-size premium car: Hyundai Genesis sedan
• Mid-size premium sporty car: Porsche 911
• Large car: Chevrolet Impala
• Large premium car: Lexus LS
2013 J.D. Power Initial Quality – Top SUVs and trucks
• Sub-compact SUV: Buick Encore/Kia Sportage (tie)
• Compact SUV: Honda CR-V
• Compact premium SUV: Mercedes-Benz GLK-Class
• Compact MPV: Kia Soul
• Mid-size SUV: Nissan Murano
• Mid-size premium SUV: Infiniti FX
• Minivan: Chrysler Town & Country
• Large SUV: Chevrolet Tahoe
• Large premium SUV: Cadillac Escalade
• Large light-duty pick-up: Chevrolet Avalanche/GMC Sierra LD (tie)
• Large heavy-duty pick-up: Chevrolet Silverado HD